Keralini. Ceramics that were specifically designed for countertops.
Keralini means excellent state-of-the-art technologies combined with the flawless beauty of Italian design.
Keralini slabs serve as a universal material for interior lining, flooring, furniture and design, as well as for exterior facades.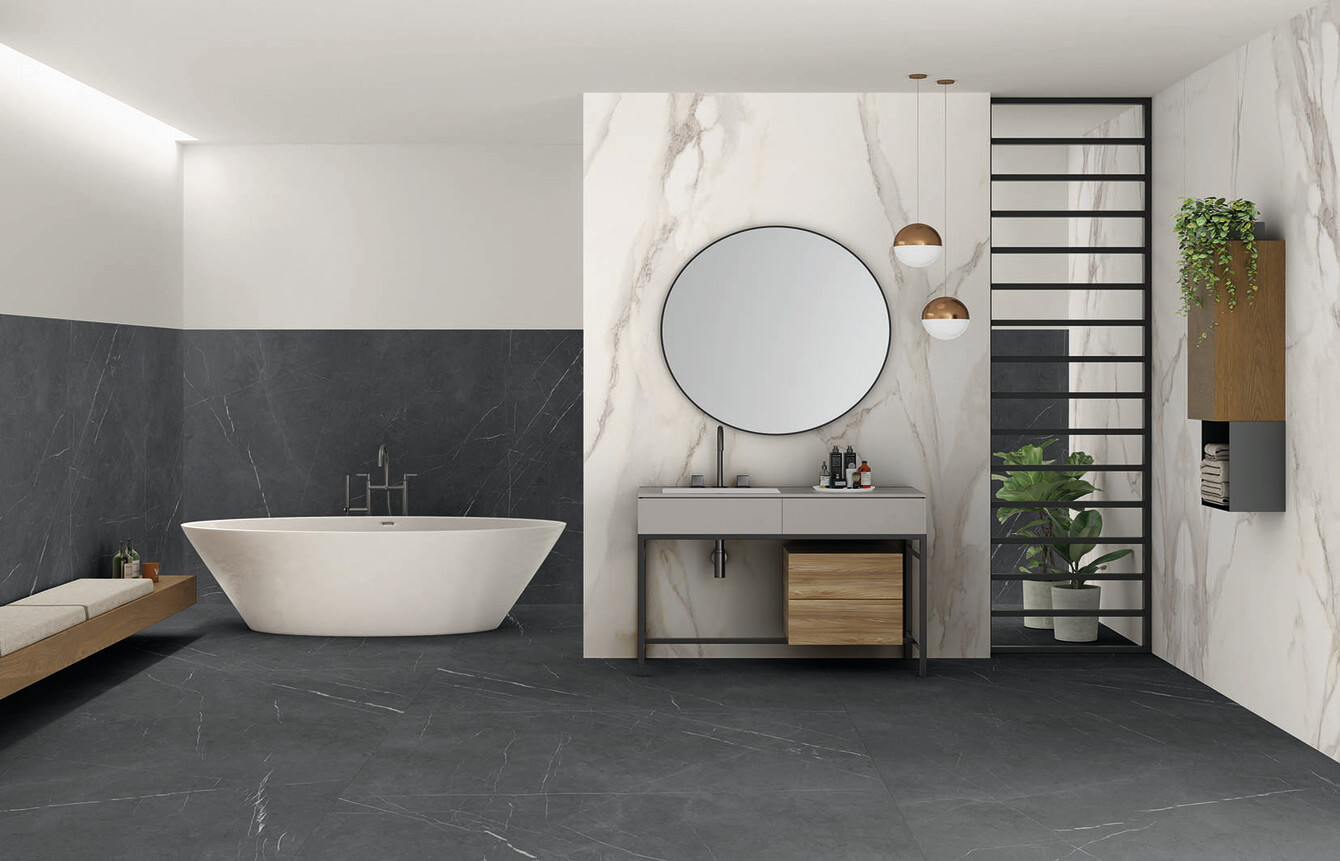 Keralini. Journey towards perfection
The factory specializes only in the manufacture of large-format ceramic slabs. Every stage of the complete cycle of slab manufacture is thought through down to the finest detail: mixing raw materials, baking, polishing, and grid overlay. Already at the stage of creation, all the required characteristics are being set for each slab, so that it could become the best product. With this approach, the company has become a recognized supplier of ceramic large-format slabs for handlers and major Italian and Spanish companies.
Keralini slabs are manufactured using professional modern Sacmi equipment, which is currently the best for the manufacturing of large-format slabs.
Keralini manufacturing facilities are equipped with Continua+ lines and an innovative digital printer capable of creating designs varying in degrees of their complexity.
In 2021, the factory acquired the longest furnace in Europe with 200 m in length, which is used for slab annealing.
Keralini works in close cooperation with stone and large format ceramics handlers around the globe. Each slab is manufactured with due regard to specifics of ceramic countertop manufacture and maintenance.

Read more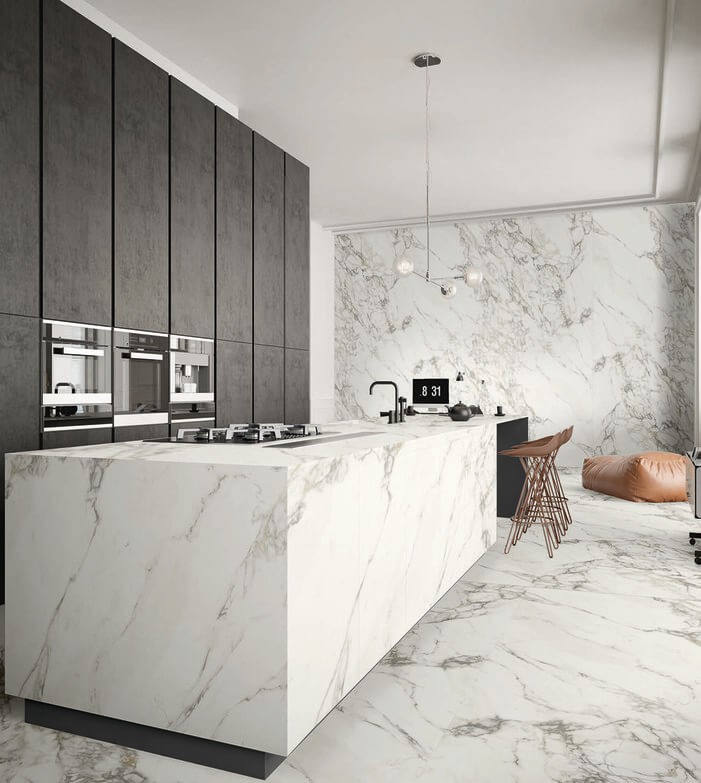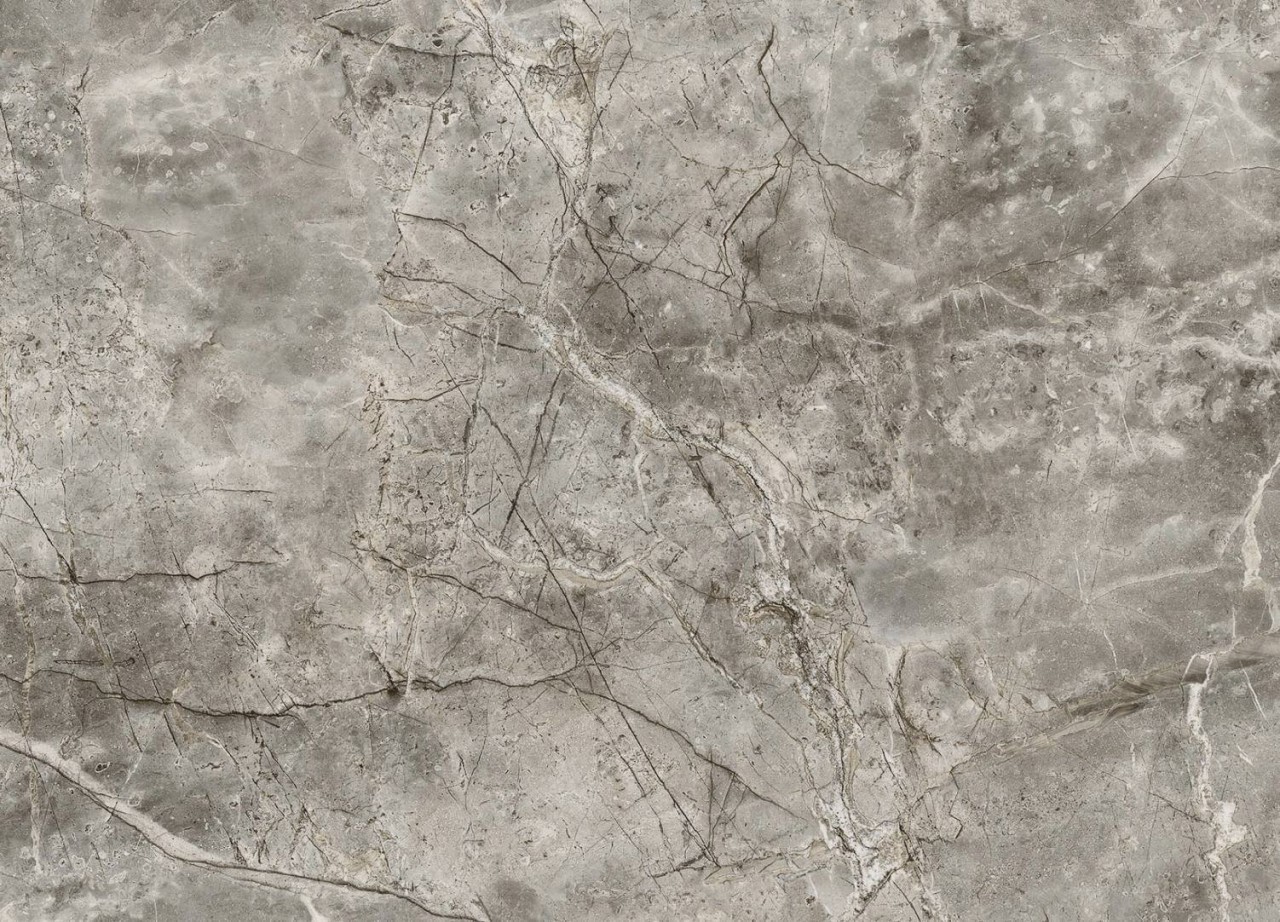 Diversity of Keralini design
Keralini collections include slabs with Calacatta marble pattern as well as significantly up-to-date mate surfaces with textures imitating concrete, metal and even wood. Picture and versatile processing of slabs surfaces correspond with designer trends which are growing popular in Ukraine and in the world.
Keralini slabs are simply created for those who love experiments, value exclusive crafts, underlining the owner's status. Using ceramic slabs might express the individuality, perfect taste and desire to go beyond the borders of standard designs.

Read more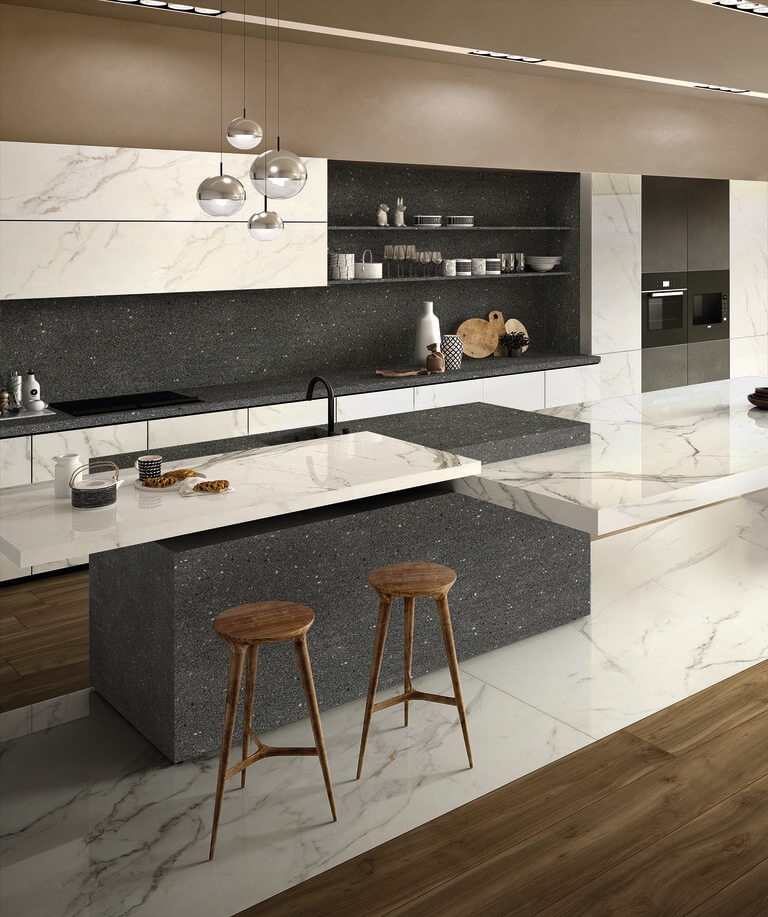 What are the benefits of Keralini ceramic slabs?
Due to their size and unique characteristics, Keralini large scale ceramic slabs make a universal material. It is successfully used for kitchen countertops, internal wall cladding, floor, stairs as well as foresides of residential and commercial buildings.
Excellent exploitation qualities let such material to be used for outside cladding in any climate conditions.
Keralini ceramic slabs are produced in two sizes:
3200x1600x6 mm (for cladding)
3240х1630х12 mm (for countertops)
Apart from being hygienic, the material is resistant to mechanical impacts and foulness appearance, that is why it is of demand in kitchens and bathrooms.
Keralini ceramic slabs are perfectly suitable for exclusive designs creation in such places as restaurants, hotels, shopping malls and entertainment centers. The usage of thin ceramic slabs for furniture foresides cladding is one of modern world trends.
The material has been certified by independent international organizations. Manufacturer grants a 10 year warranty.

Read more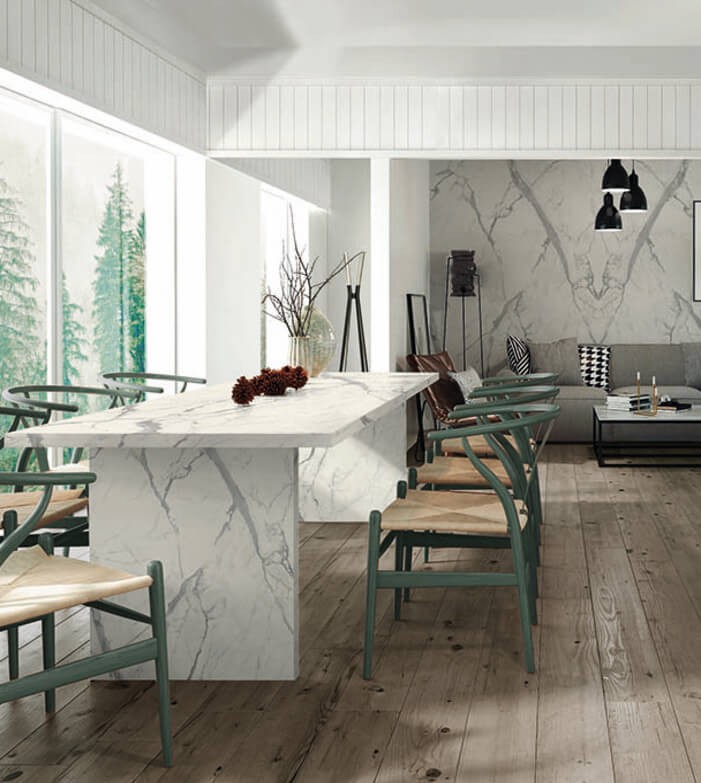 Keralini slabs are chosen because they are:
resistant to the impact of chemical substances
ecological and compatible with food
able to resist abrasion and temperature extremes
wide choice of modern decors
On-line designer
Have a look, how stones and ceramic tiles will look in the interior design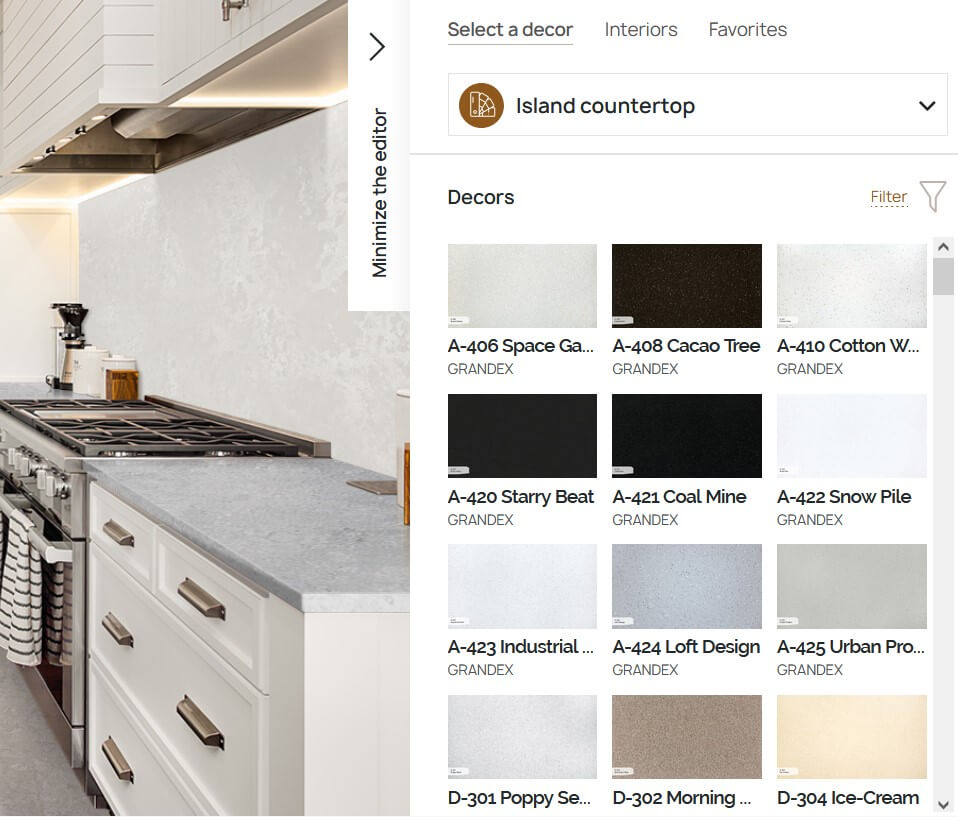 On-line designer
Have a look, how stones and ceramic tiles will look in the interior design
Visualize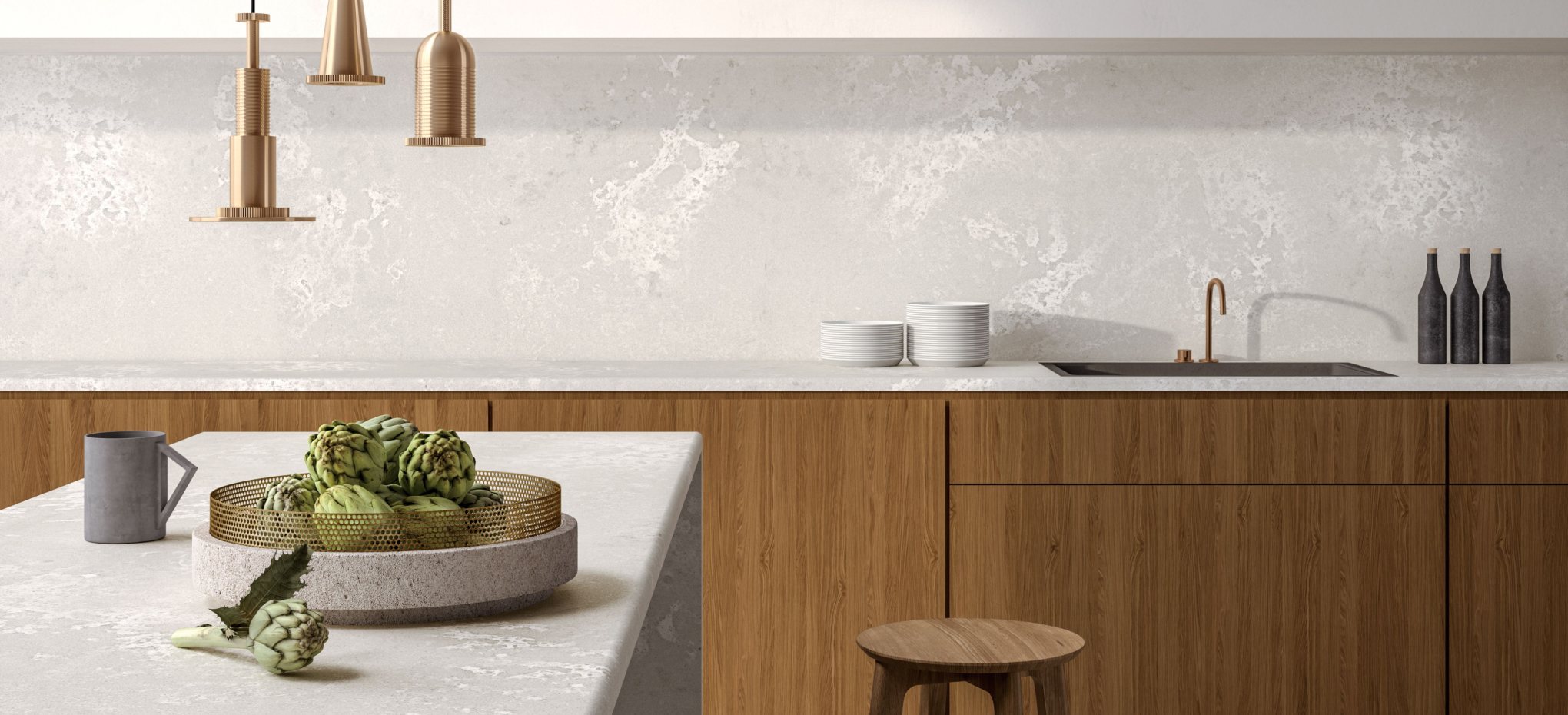 View all projects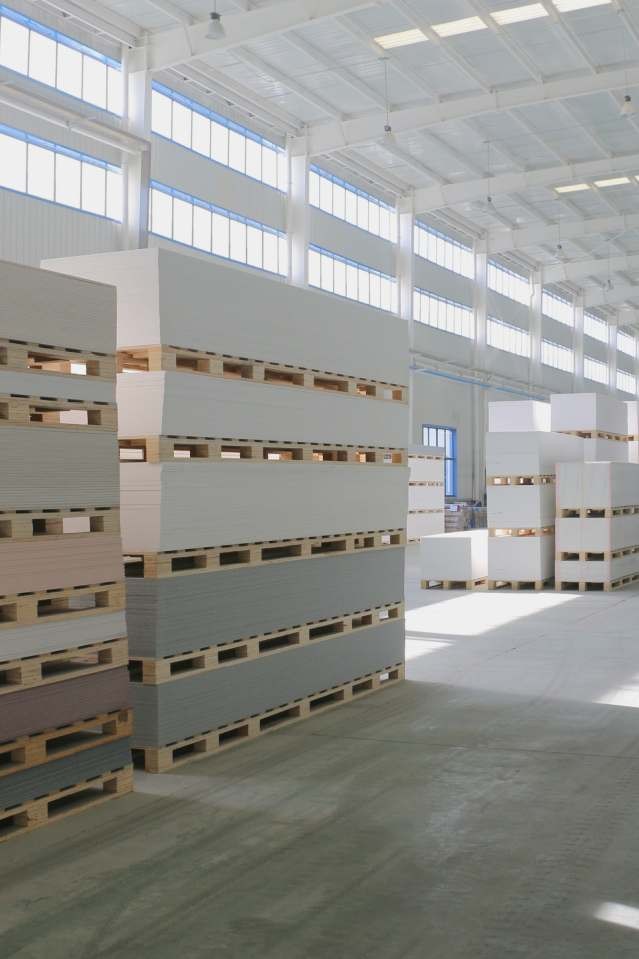 Buy ceramic slabs
Over 25 decors kept in stock at all times in greater volume. We will deliver all the rest promptly on request.
Contacts
Learn more about сeramic slabs
ALL USEFUL INFORMATION