Altered states. Caesarstone installation. Milano, Italy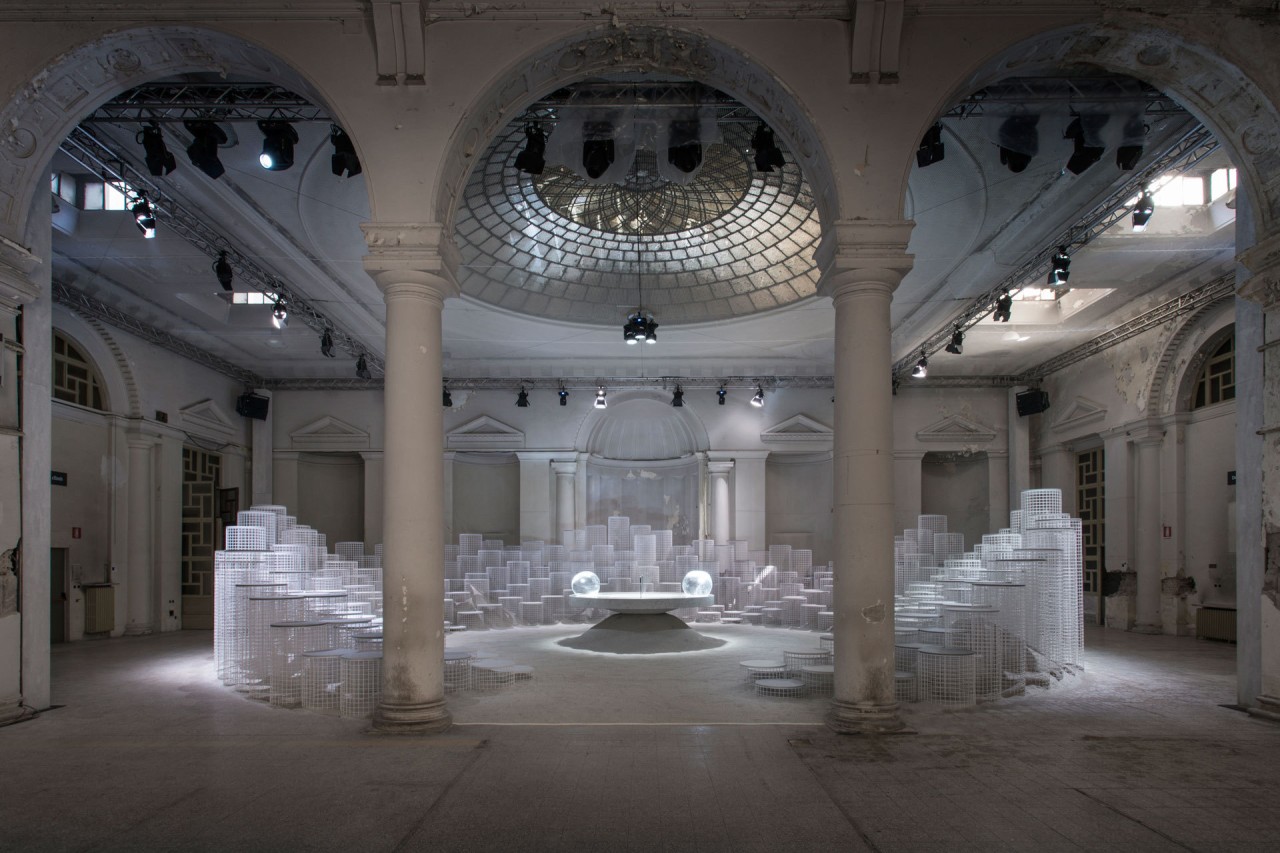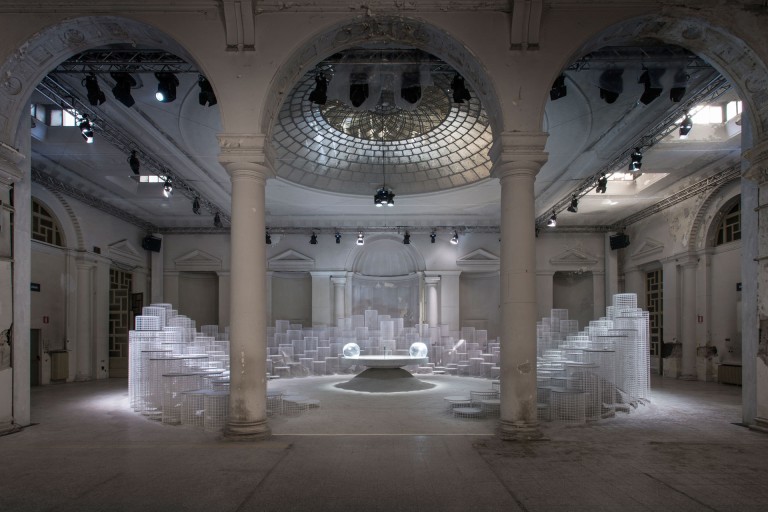 Snarkitecture and Сaesarstone
During the annual Milan Furniture Fair, Сaesarstone has traditionally presented its new installation created together with a creative design studio Snarkitecture (USA).
The Snarkitecture consider water to be the primary "ingredient" in every kitchen. Drawing their inspiration from variable water states in nature (gletcher, river, geyser) and in the kitchen (ice, water, damp), designers have created the Altered states installation.
For the project have been used following materials: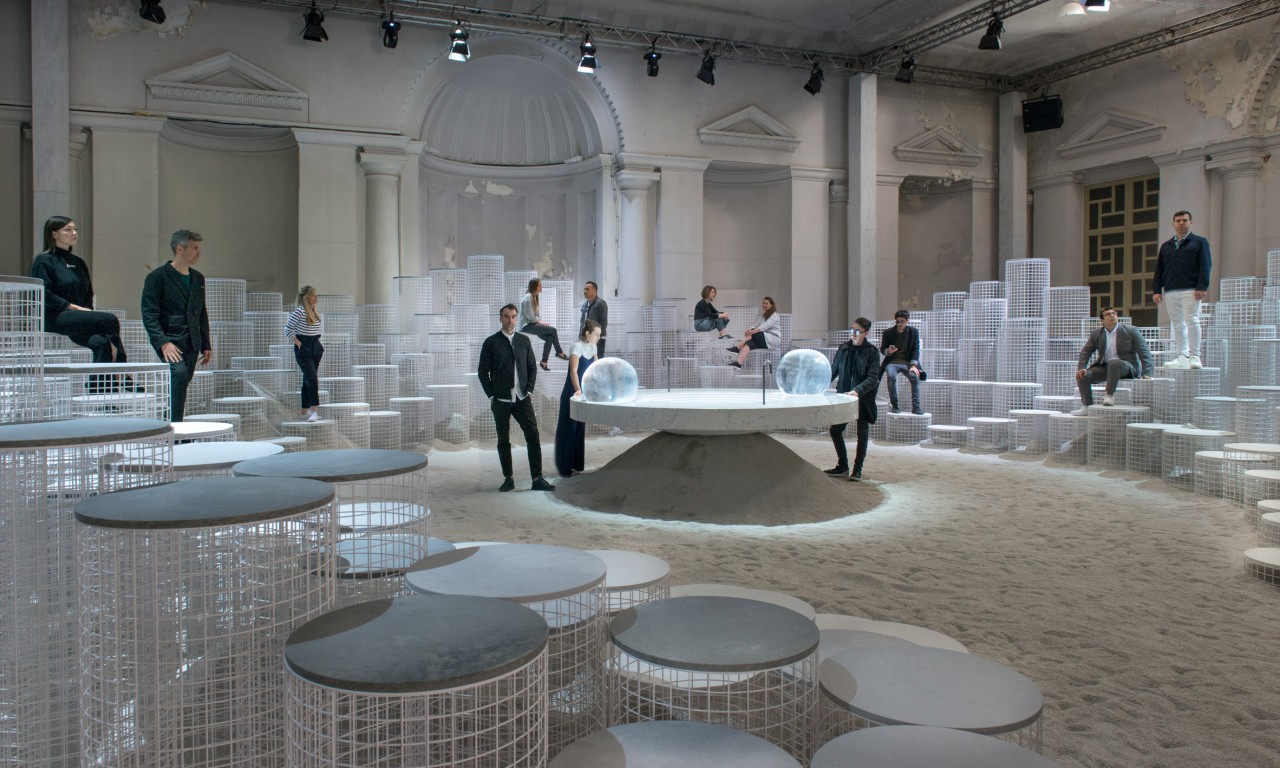 The idea of the Altered states installation is in using ice, water, and damp in order to create an enchanting spectacle around the kitchen island. We took Сaesarstone's slabs and turned them into something tridimensional and fascinating, emphasizing both durability and flexibility of this material,
─ said Snarkitecture's designers about their work.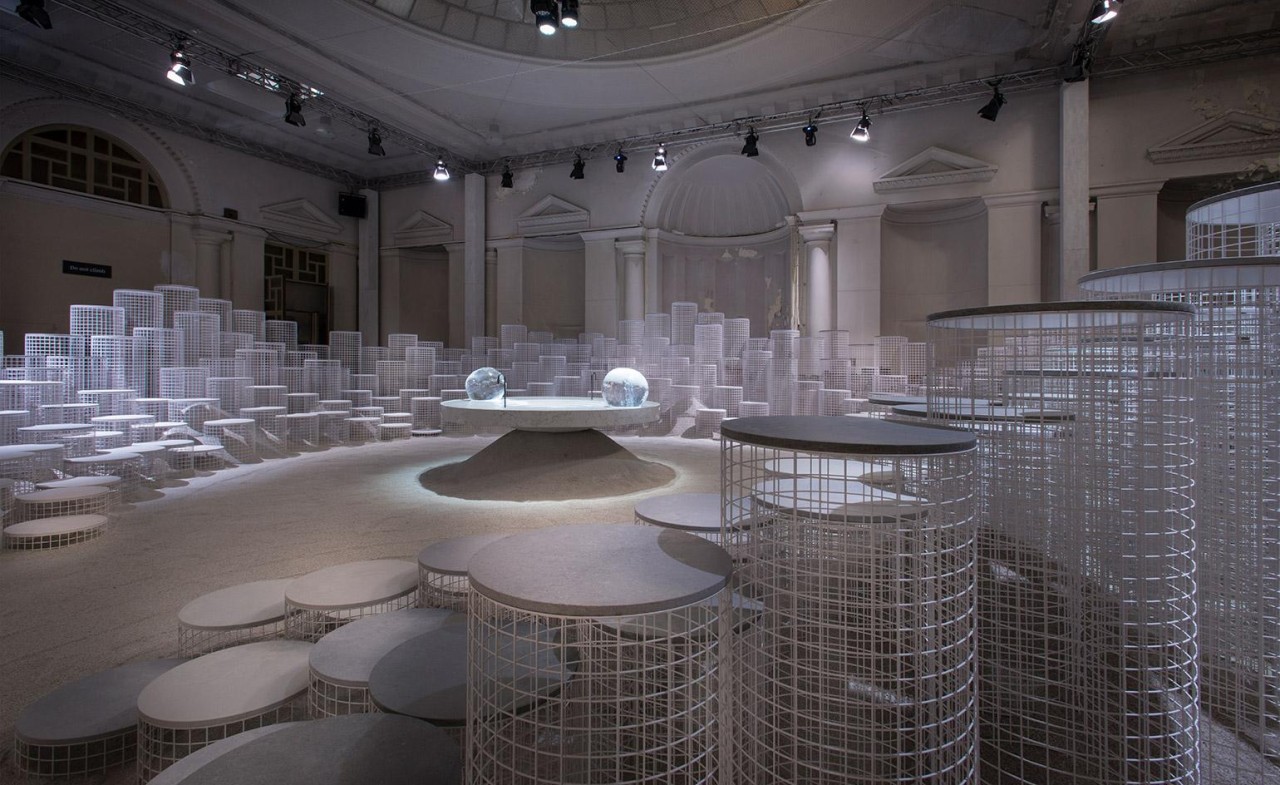 Snarkitecture's work is focused on revisiting of commonplace materials resulting in a new unexpected effect. This studio has been founded by young American designers Daniel Arsham and Alex Mustonen. In its search for the unknown, Snarkitecture creates ambitious projects, breaking the usual perceptions of the form and structure of ambient objects.
─ Let's say our initial station so to say was the kitchen island and its transformation from its utilitarian function of cooking into the heart of a modern home, into a place for receiving guests and communication, ─ says Raanan Silberman, General Manager of Caesarstone. ─ We have asked Snarkitecture to create an installation which would inspire architects and designers to imagine the kitchen of the future and also implement our materials into their projects in a new way.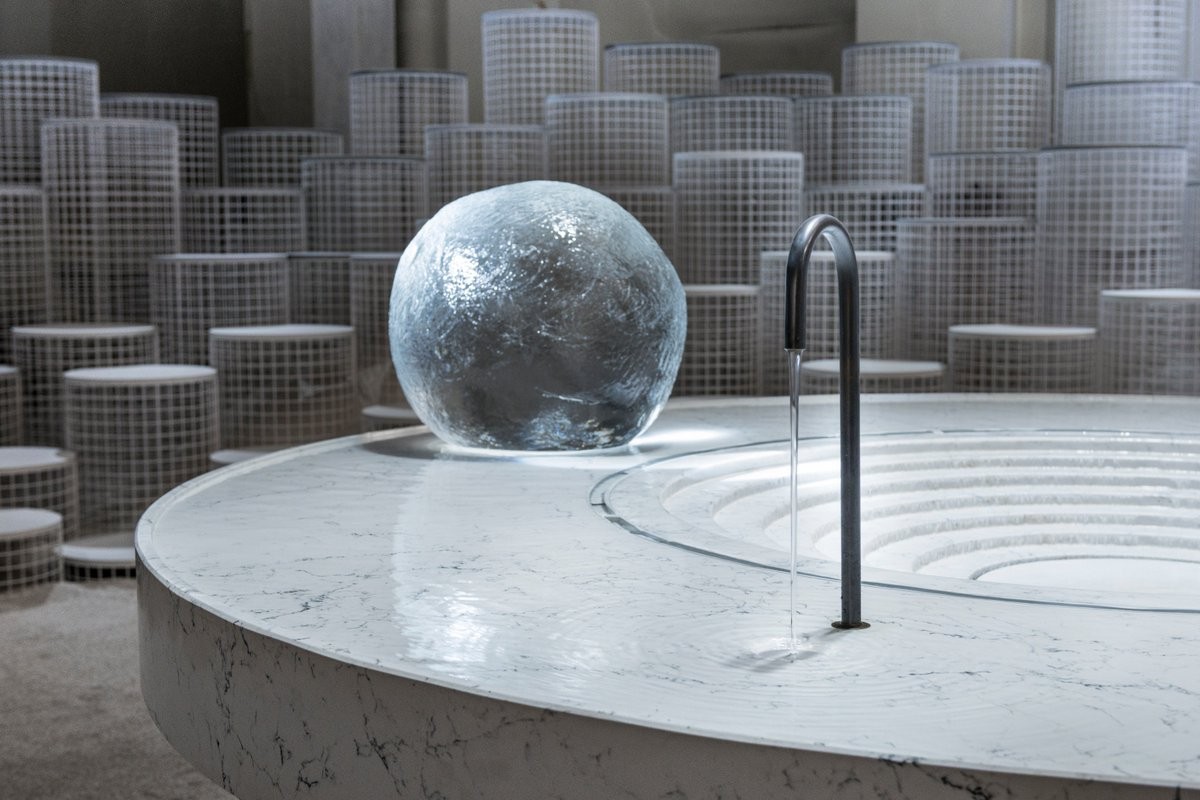 First part of the Altered states installation that looks like an archipelago, representing 3 water states, is located on an outdoor terrace. Islands themselves are in unique colors from the Сaesarstone's palette: Vanilla Noir, Alpine Mist, and White Attica.
Second part of the installation is located under the dome. There is a large round kitchen island made of engineered quartz Сaesarstone White Attica in the middle.
This island is sort of an arena that shows its diverse functions.
The main arena is surrounded by an amphitheater of 250 column, simulating natural landscape. Side walls of columns are made of wire mesh, upper surface is made of engineered quartz from the new collection - Сaesarstone Metropoliten - Cloudburst Concrete, Airy Concrete, and Rugged Concrete.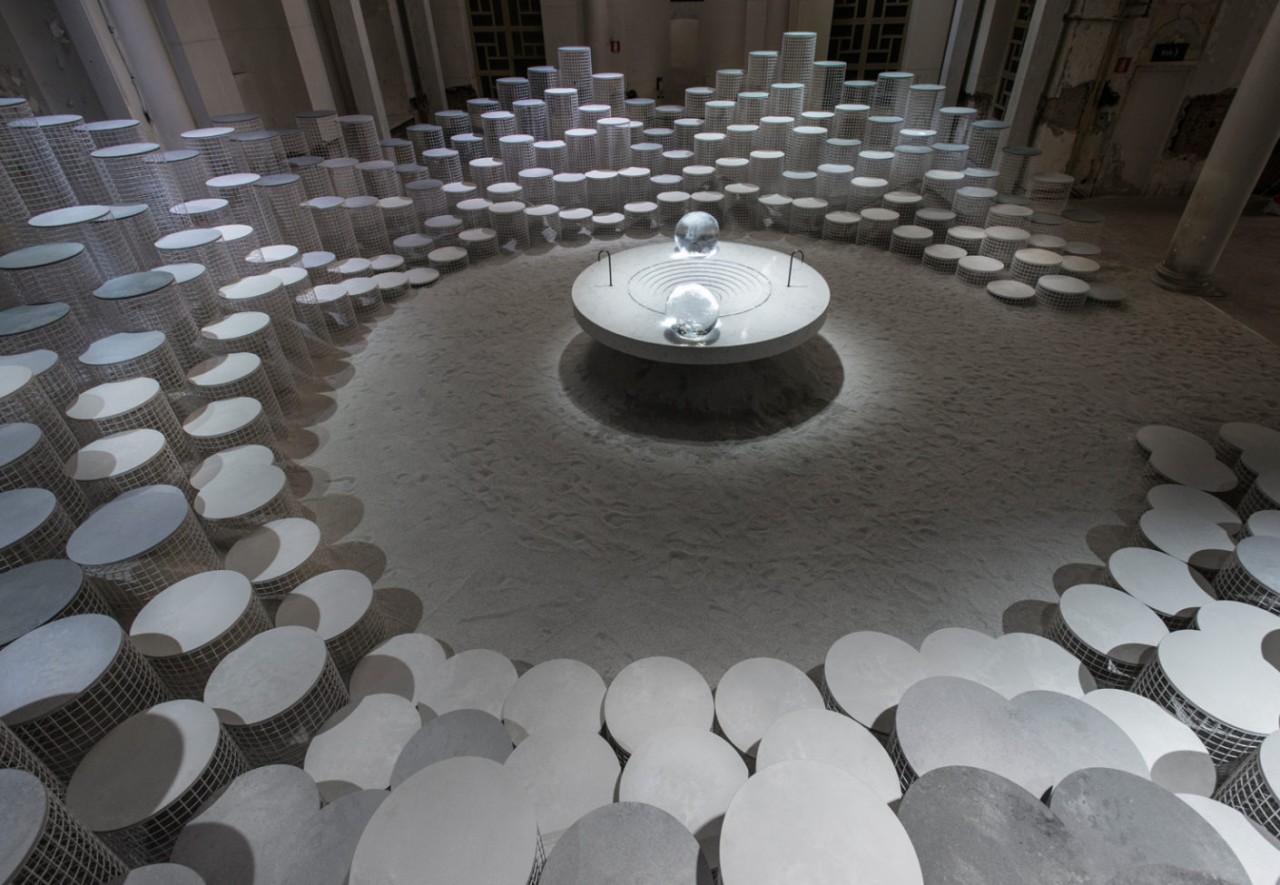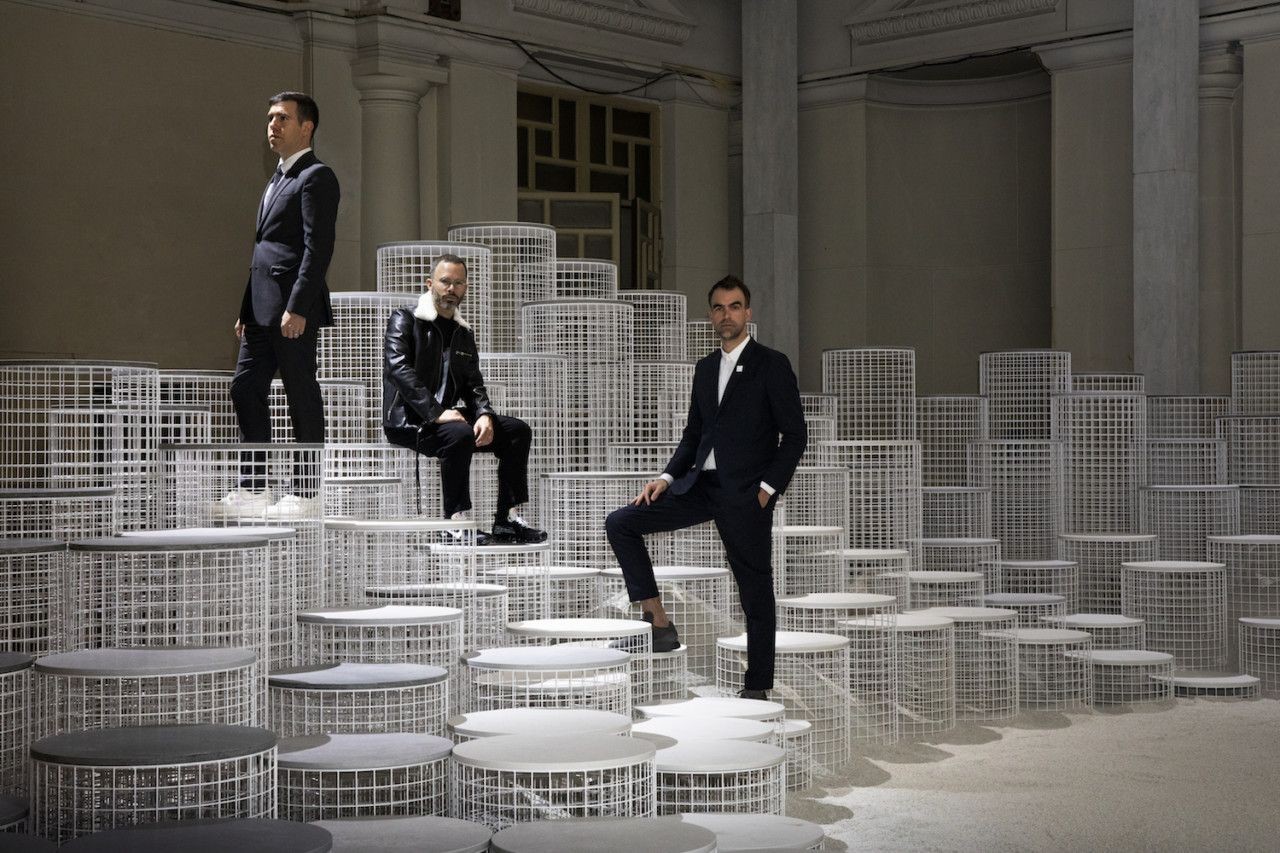 ---