Perfection and adaptability
Large-format ceramic slabs are cutting-edge material with excellent technological characteristics. Stylish slab decor makes them an attractive option for interior and exterior cladding.
A rich color palette is considered to be one of the distinctive features of ceramic slabs: imitation of wood, coal, natural stone, oxidized and textured metal. Resistance to high temperatures, solvents and detergents, as well as to abrasion and stain formation allows using ceramic slabs for cladding of building interiors and exteriors.
Ceramic surfaces are easy to care for, they can be cleaned without any damage to the structure and color loss. Items made of ceramic slabs retain their original appearance even after durable utilization and frequent cleaning. The ceramic surface cannot be damaged even by hydrofluoric acid.
Read more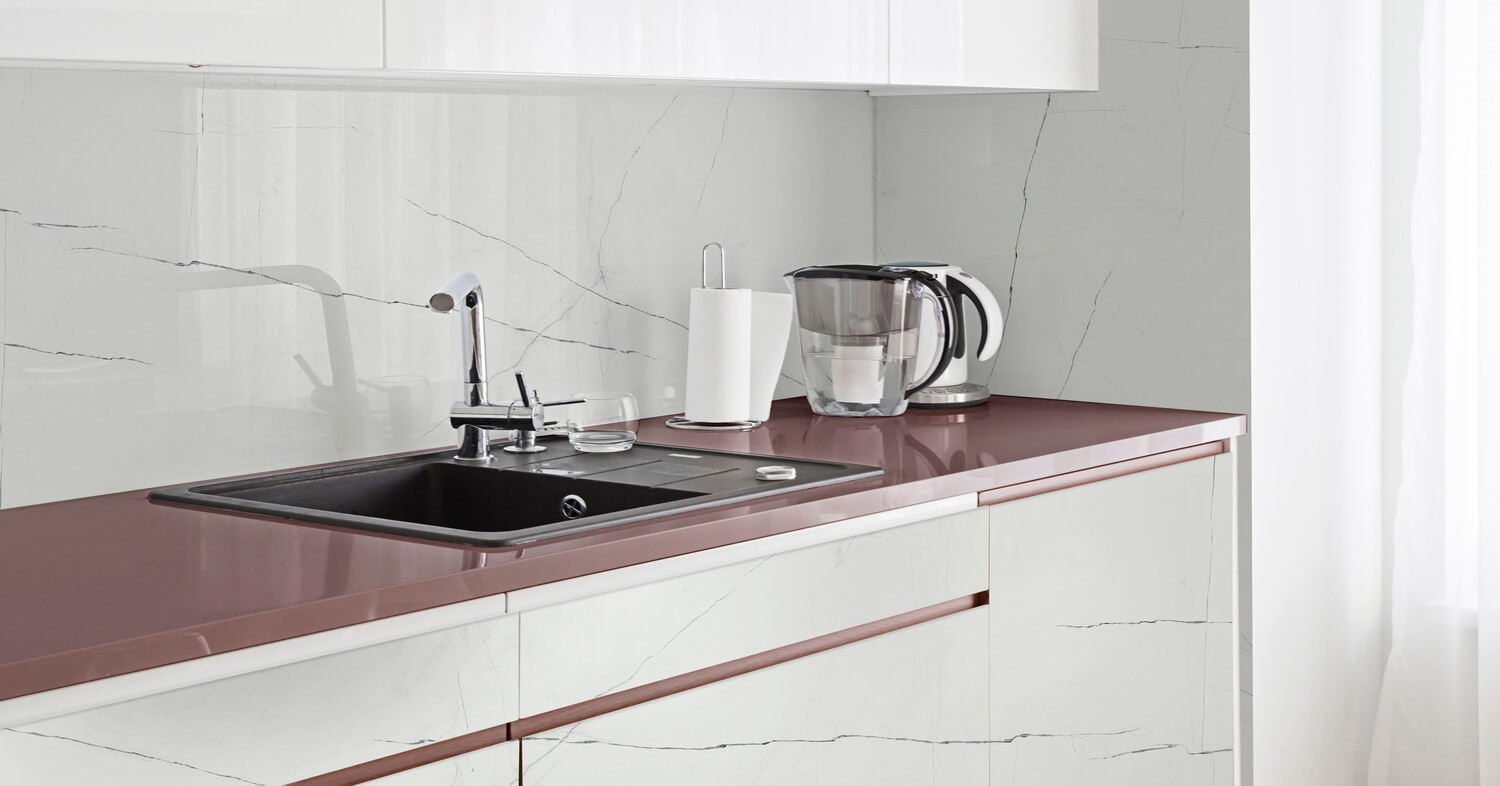 Environmental safety and hygiene
Large–format ceramic slabs are a suitable material in terms of food contact since they do not create conditions for the generation of bacteria and the appearance of fungus.
Surfaces can be easily washed and cleaned of various kinds of stains, regardless of their origin: ink, iodine or fruit juices on countertops to graffiti on building facades.
The material contains only natural components, so it is environmentally friendly. It does not harm nature or human health and is also suitable for complete recycling.

Read more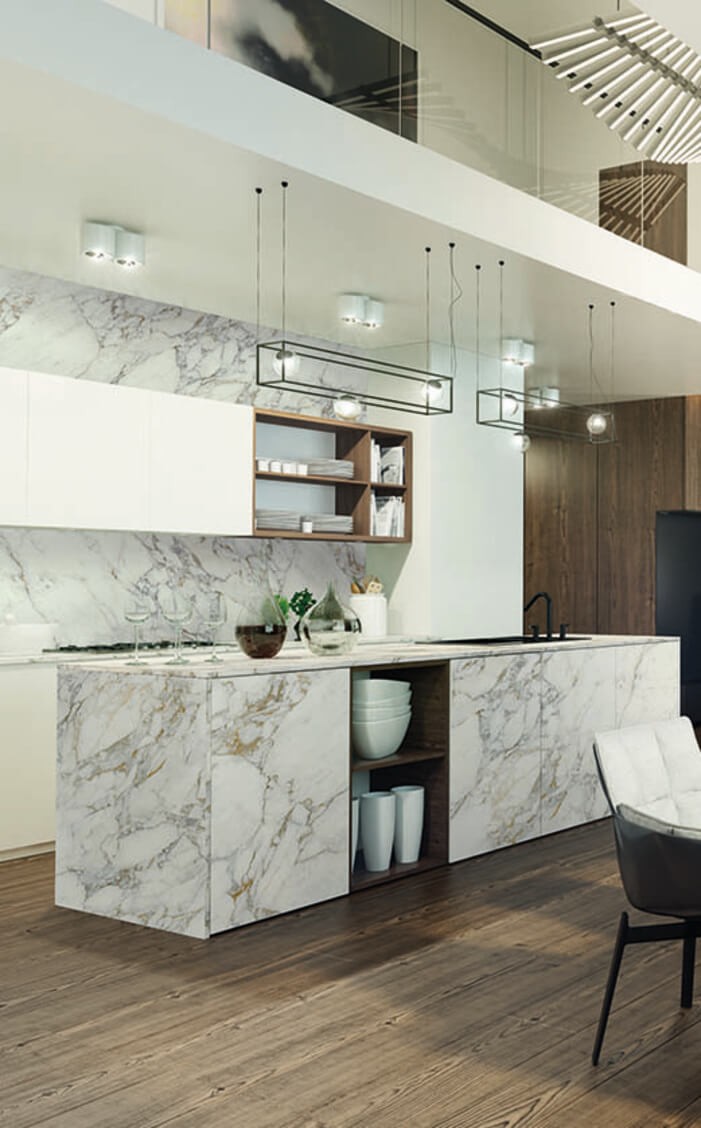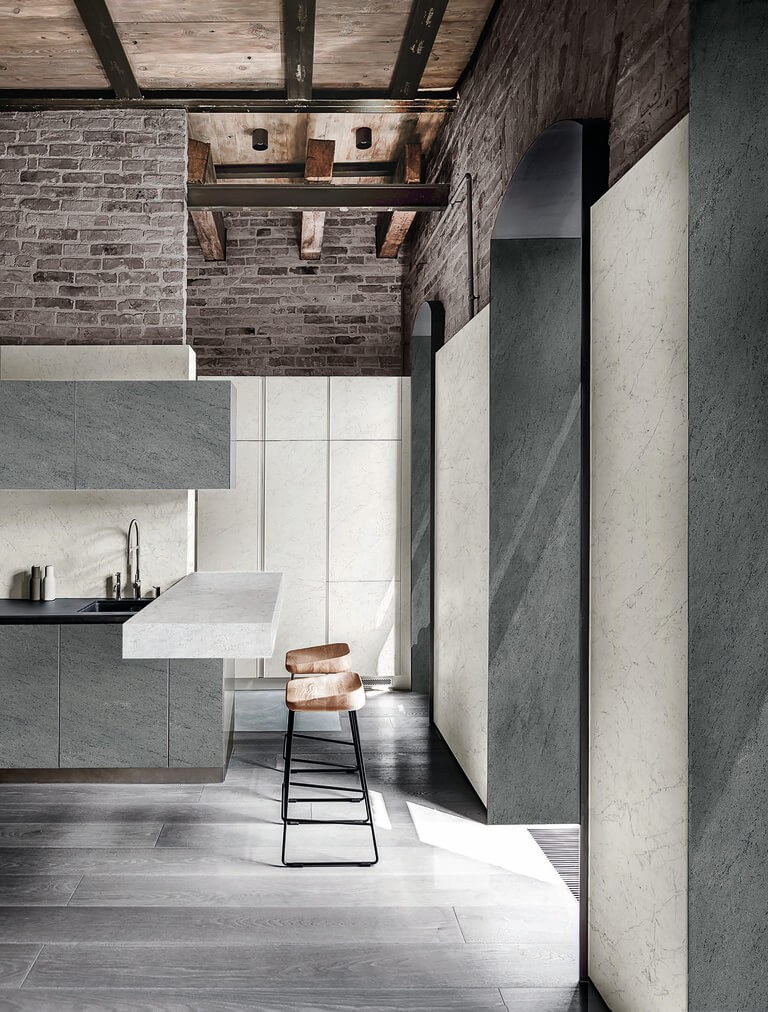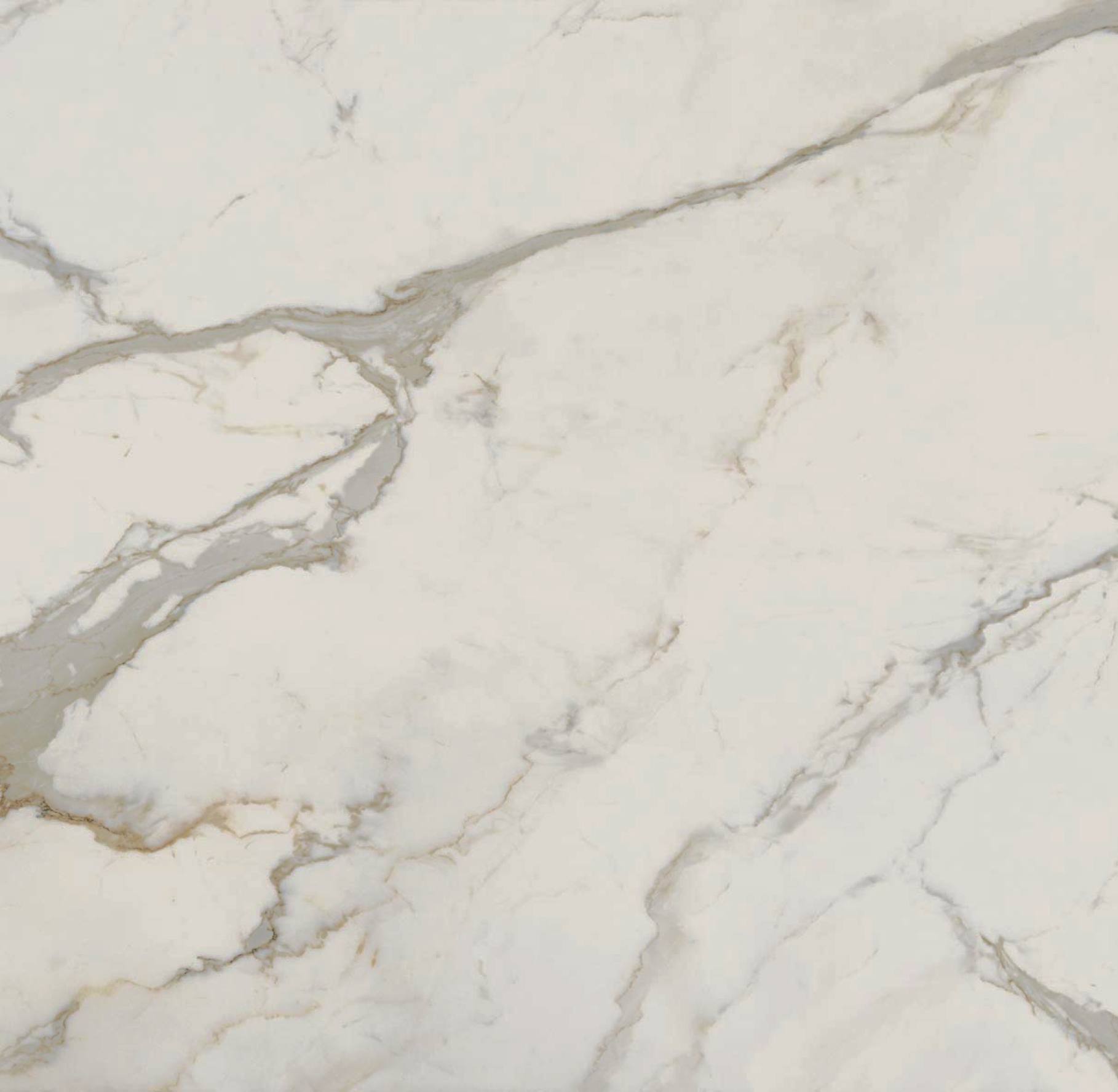 Versatility and long service life
Ceramic slabs are characterized by high wear resistance; therefore, in addition to being used for interior finishing of houses, they can often be seen in places with increased load on the surface, for example, on the floor in railway stations and airports.
The material absorbs water poorly, that is, its absorption level is 0.1%, which ensures high frost resistance.
Large-format ceramic slabs contain no organic materials; therefore, they are resistant to high temperatures and fire. In case of fire, they do not produce smoke or emit toxic substances. Ceramic slabs are certified for use in rooms with high safety requirements.
The material is relatively light, so it can be used where you need to lighten the structure, but at the same time preserve its properties and durability. Large-format ceramic slabs are often used in shipbuilding, in the installation of floor and wall coverings, suspended ceilings, as well as cladding of tunnels and crossings at railway stations and subways.
The material features high tensile strength. The radius of the ultimate bending of 3-meter ceramic slabs is 5 m.
The slabs are resistant to UV radiation. Compared to many other materials for cladding, ceramic slabs do not change in color even after prolonged use on building facades.

Read more
6 reasons to choose large-format ceramic slabs
Bend and tensile strength
Resistant to the effects of coloring substances
Environmentally safe and hygienic
Resistant to UV radiation
On-line designer
Have a look, how stones and ceramic tiles will look in the interior design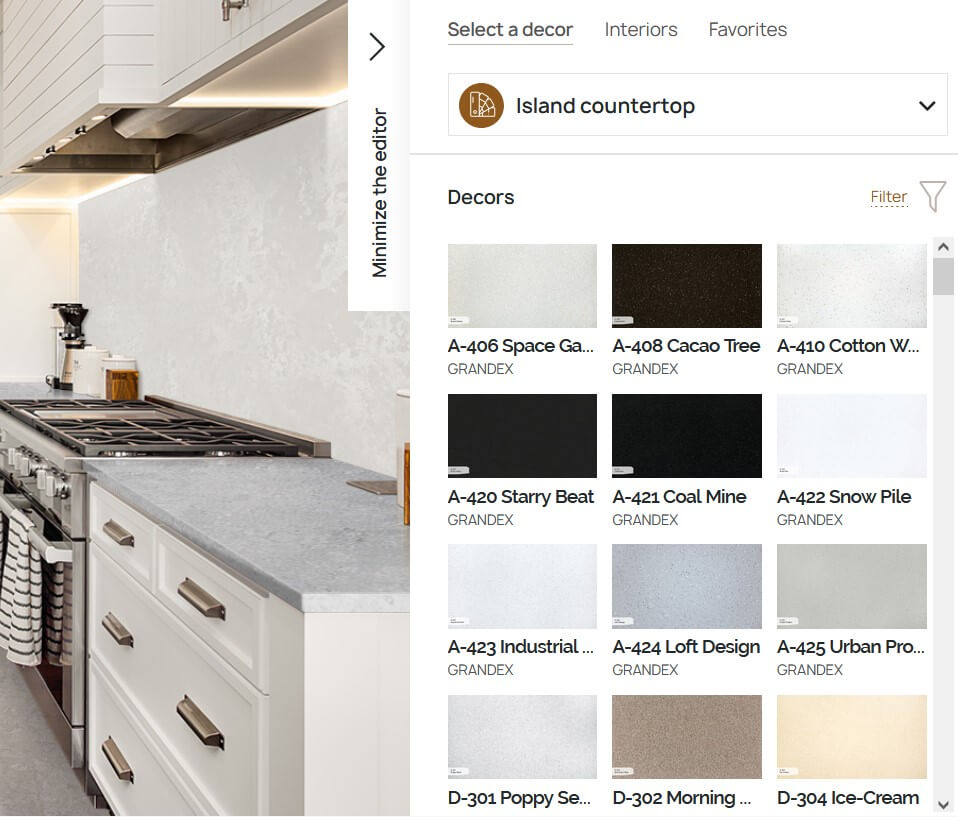 On-line designer
Have a look, how stones and ceramic tiles will look in the interior design
Visualize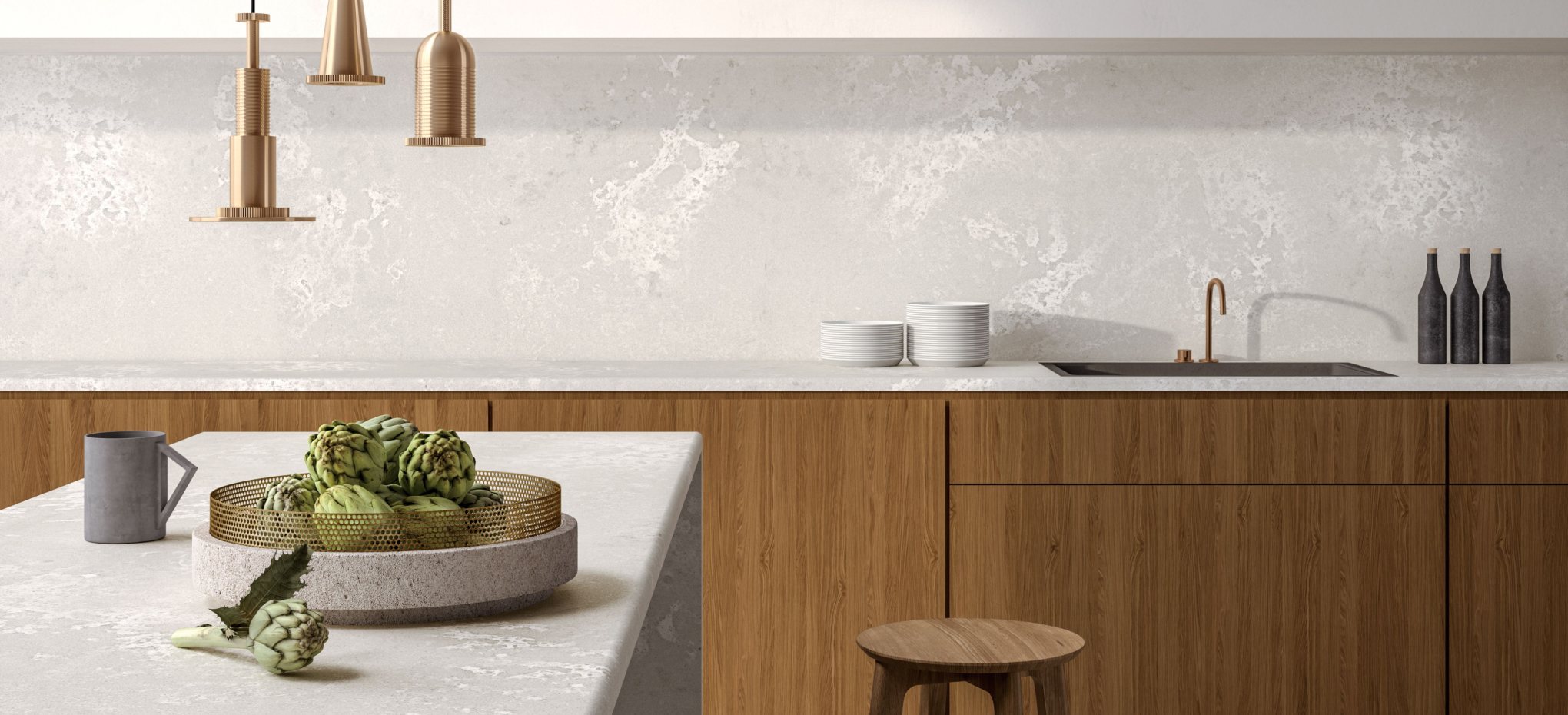 View all projects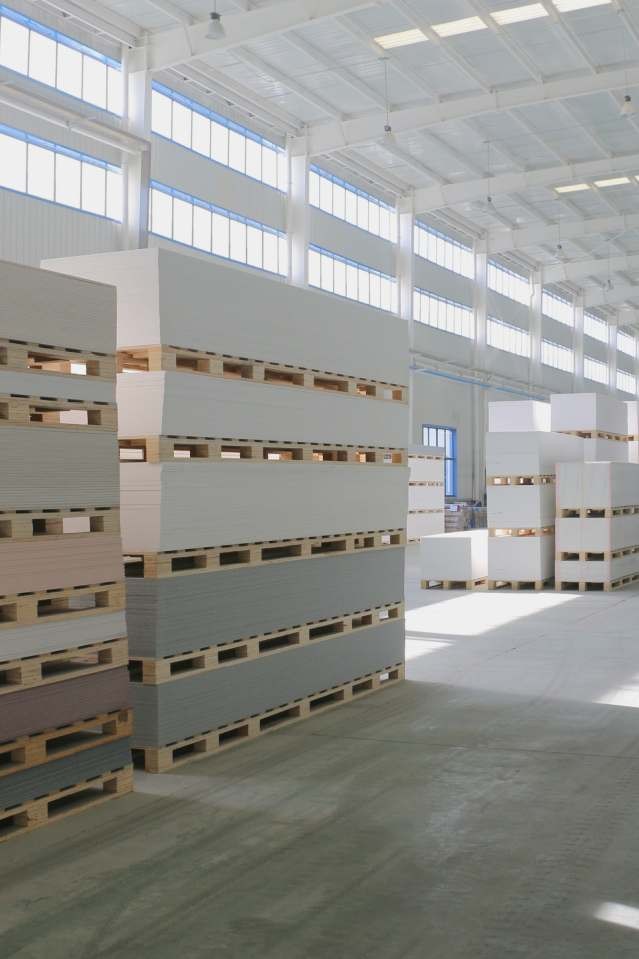 Buy ceramic slabs
Over 25 decors kept in stock at all times in greater volume. We will deliver all the rest promptly on request.
Contacts
Learn more about сeramic slabs
ALL USEFUL INFORMATION