From creating the world's first engineered quartz countertop to the present day, Caesarstone has been ultimate in quality, natural composition and uniquely designed textures in production with an Italian technology Breton. Caesarstone is the right choice for energetic and demanding people who know the value of authentic products.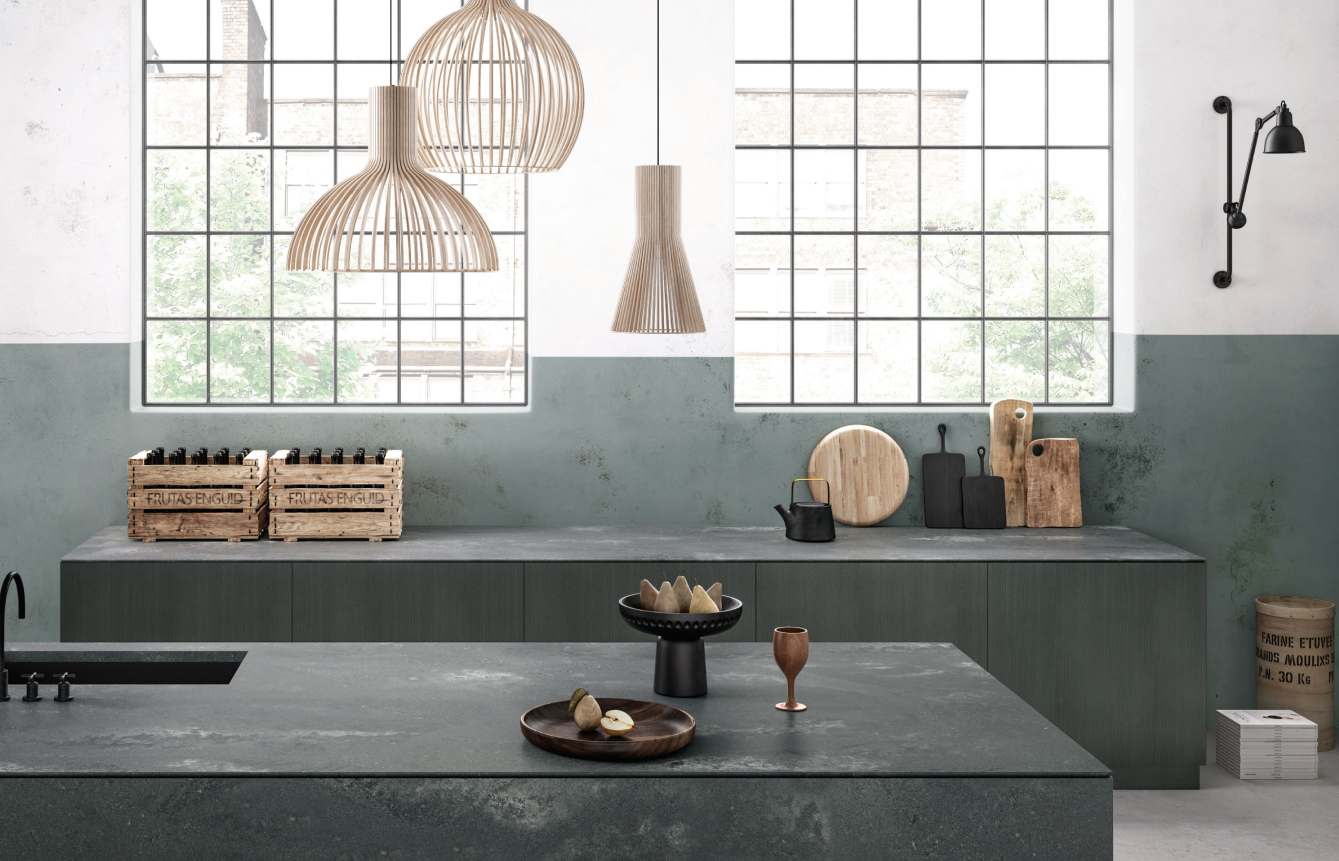 Premium quartz surfaces
The international brand Caesarstone was founded in Israel in 1987 and has since earned the right to be called legendary. It is copied and duplicated, strived for its level of stone quality and uniqueness of decoration. The constant search and the introduction of innovative solutions in production ensure the accuracy of the natural patterns to the last detail and a perfect colour transfer.
Caesarstone's design laboratories constantly search for new shades, shapes, patterns, and surface textures. Every year they discover new lines of engineered quartz due to modern trends and requirements in interior design.

Caesarstone engineered quartz shines in many ambitious projects released in different parts of the world. It can be found in Microsoft's research centre, the football stadium in Durban, South Africa, where the 2010 World Cup was held, Rolls-Royce's corporate headquarters in China and many other famous facilities.

Read more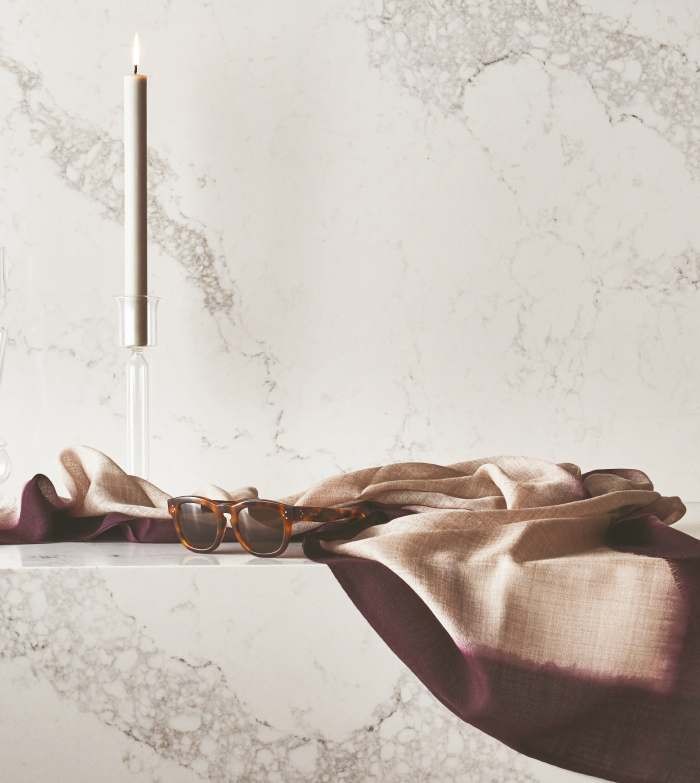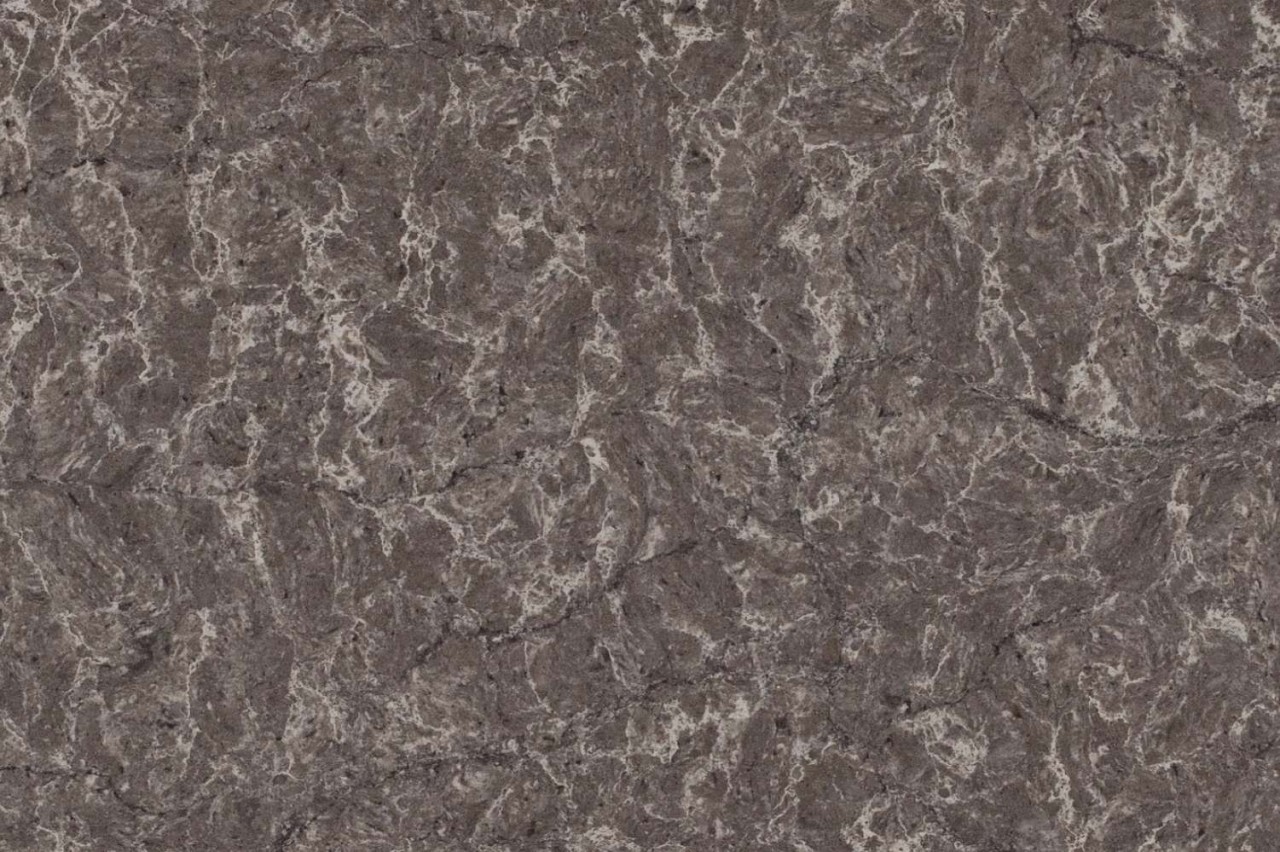 The best material for countertops
Caesarstone engineered quartz is 95% natural quartz. It is more resistant than granite, impact and scratch-resistant and is characterised by a high level of user-friendliness in daily use.
The raw materials used for the production are subject to multi-stage quality control. The production itself is divided into specific stages that strictly adhere to the sequence and global standards. The factory polishing ensures engineered quartz remains in its original condition for many years. It remains resistant to damage, wear and burn-off even during active use.

Extreme conditions, as well as high temperatures, are not a problem for engineered quartz. Its heat resistance makes it an ideal and safe material for a kitchen worktop, which is even more important.

Read more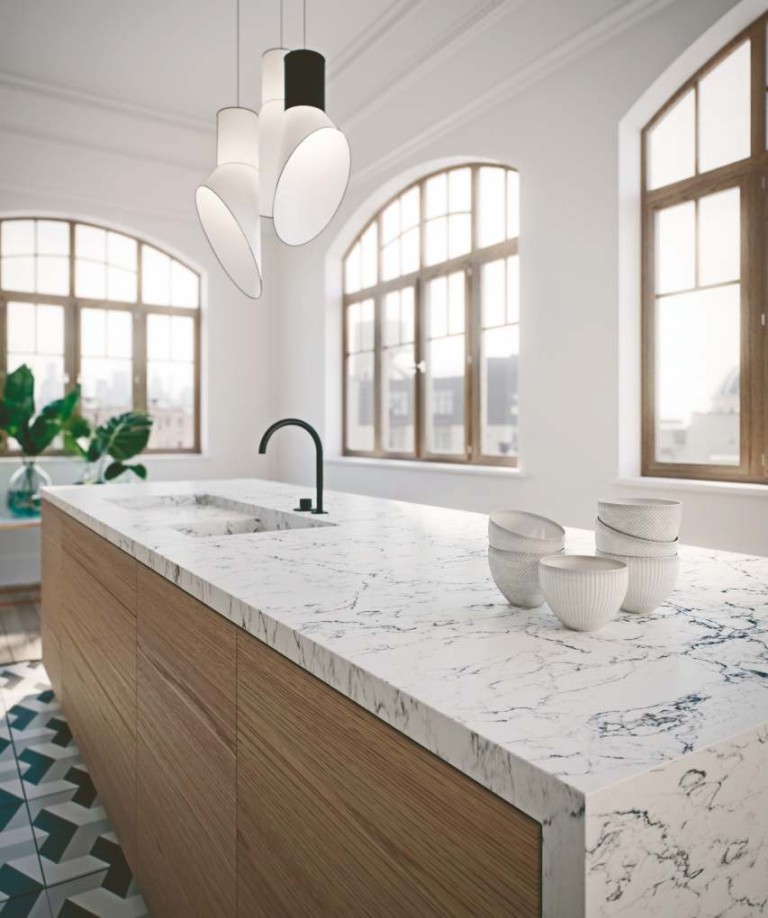 Hygienic and environmentally friendly
There are no voids in the engineered quartz structure. For this very reason, its surface does not absorb mud, grease or liquids (also corrosive ones), not even consumer chemicals. Even high humidity is not a problem. Products made of quartz exclude the occurrence of mould and fungi.
Engineered quartz is hygienic and easy to maintain - just wipe the surface with a damp cloth or sponge.
Caesarstone also complies with ecological safety standards for humans and the environment. Quartz surfaces are manufactured in accordance with the following global standards:

ISO 9001 Quality management system
Set of environmental management system requirements in ISO 14001
NSF is the standard for surfaces that come into contact with foodstuffs
Kosher certificate means compliance with the rules of Judaism
Read more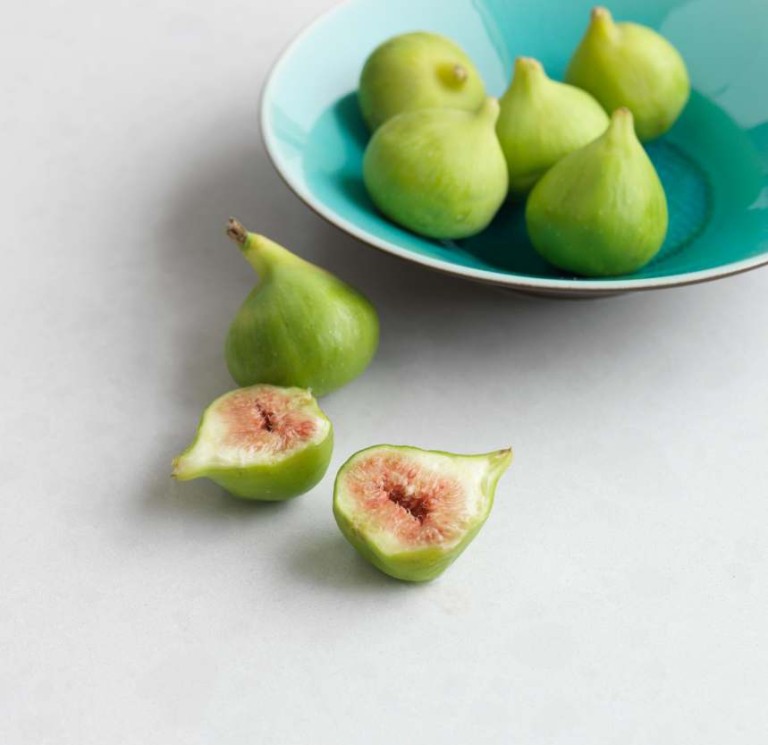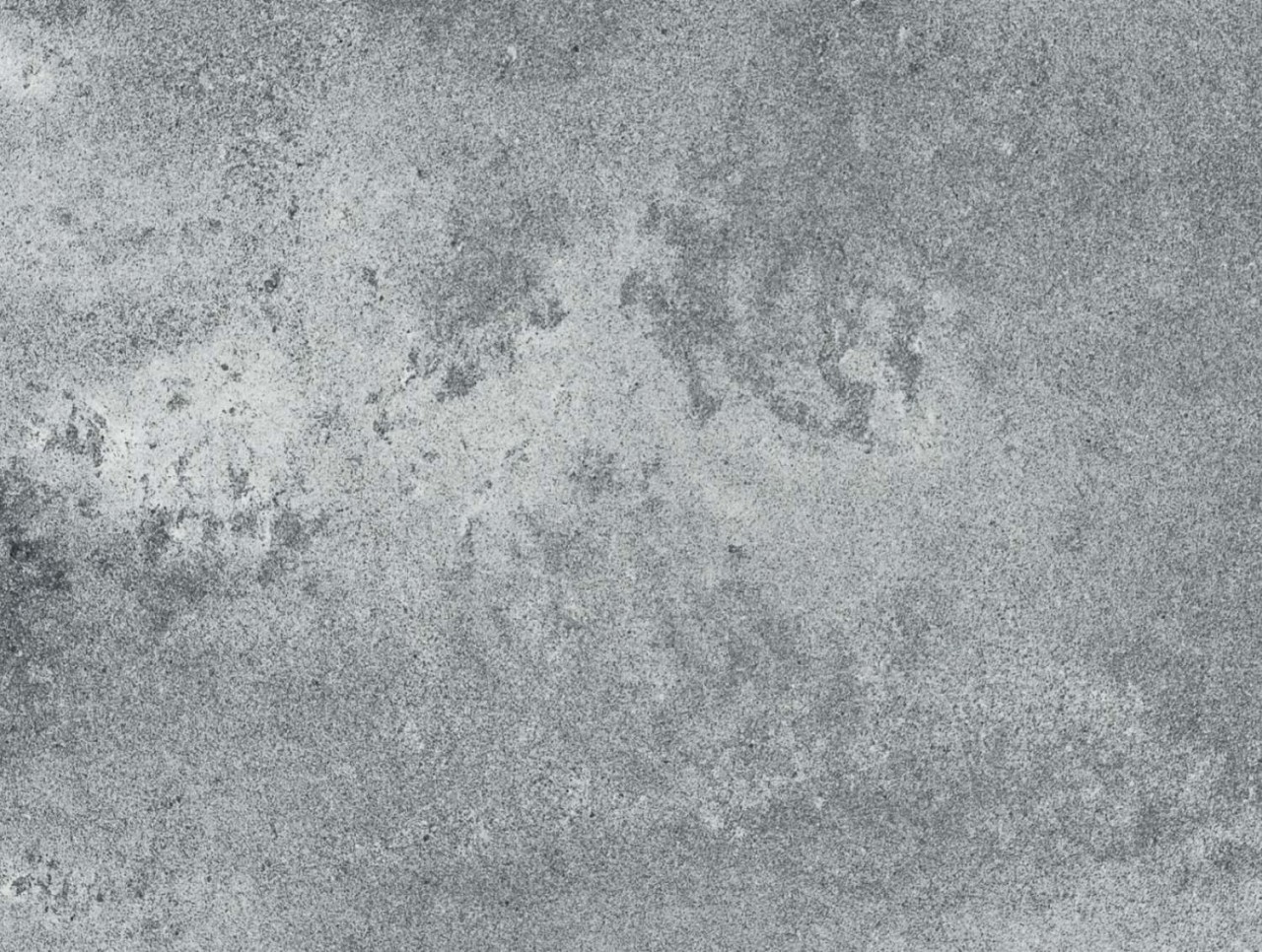 Caesarstone is better than natural stone
The longevity of quartz surfaces is higher than that of natural granite.
Quartz slabs are water-resistant - if you spill water, tea, coffee or wine, there will be no stains or other consequences (not even from ripe and juicy fruits), which is different from marble.
Due to the accuracy of the surface decoration, it is difficult to distinguish Caesarstone from natural stone. The quality of the Caesarstone pattern is consistent from batch to batch, making it easy to join the slabs together when making the final product.
The quartz slab is easy to maintain and does not need to be treated with special chemicals against mould and fungus.
It is not radioactive.
Read more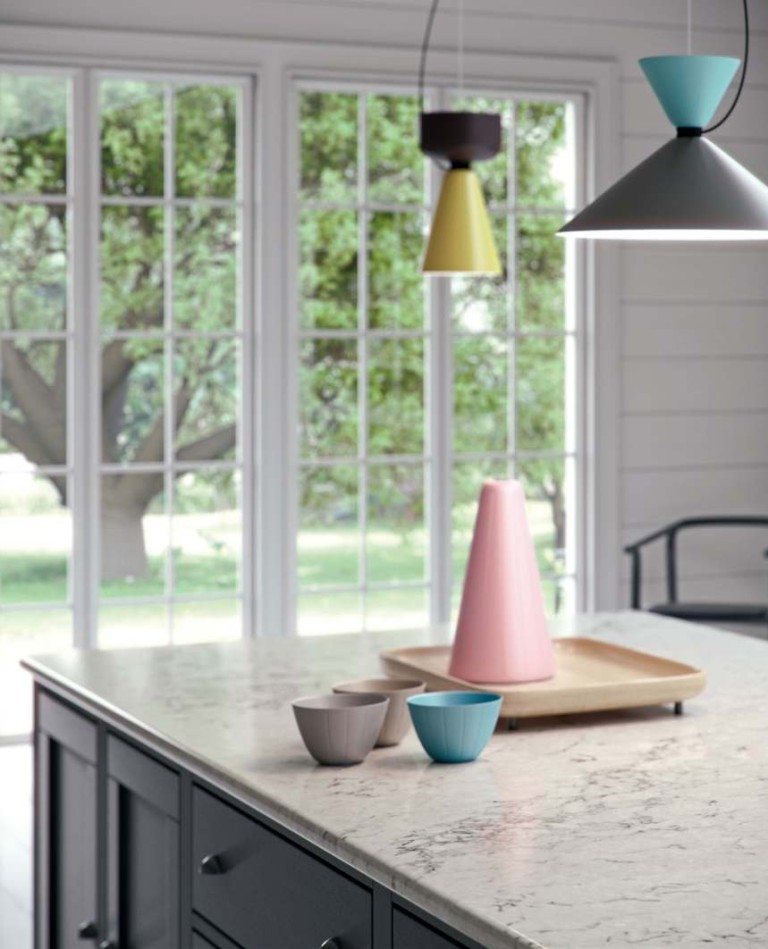 Caesarstone is certified to produce worktops and interior panelling
All certificates
Why our customers choose Caesarstone:
On-line designer
Have a look, how stones and ceramic tiles will look in the interior design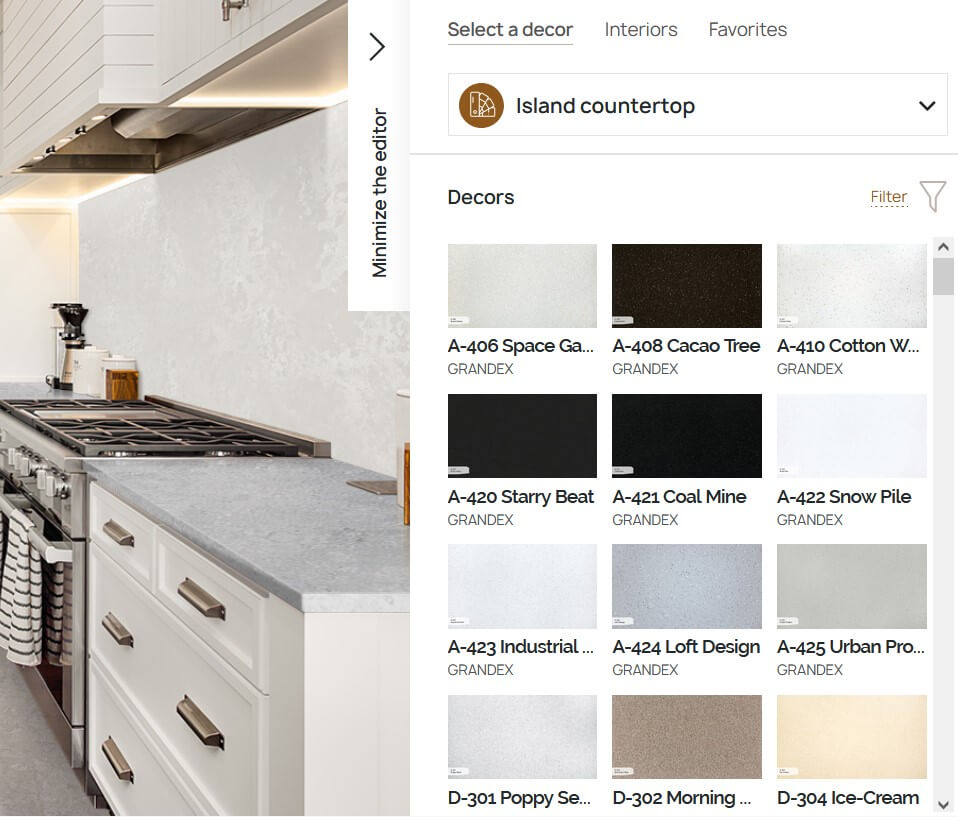 On-line designer
Have a look, how stones and ceramic tiles will look in the interior design
Visualize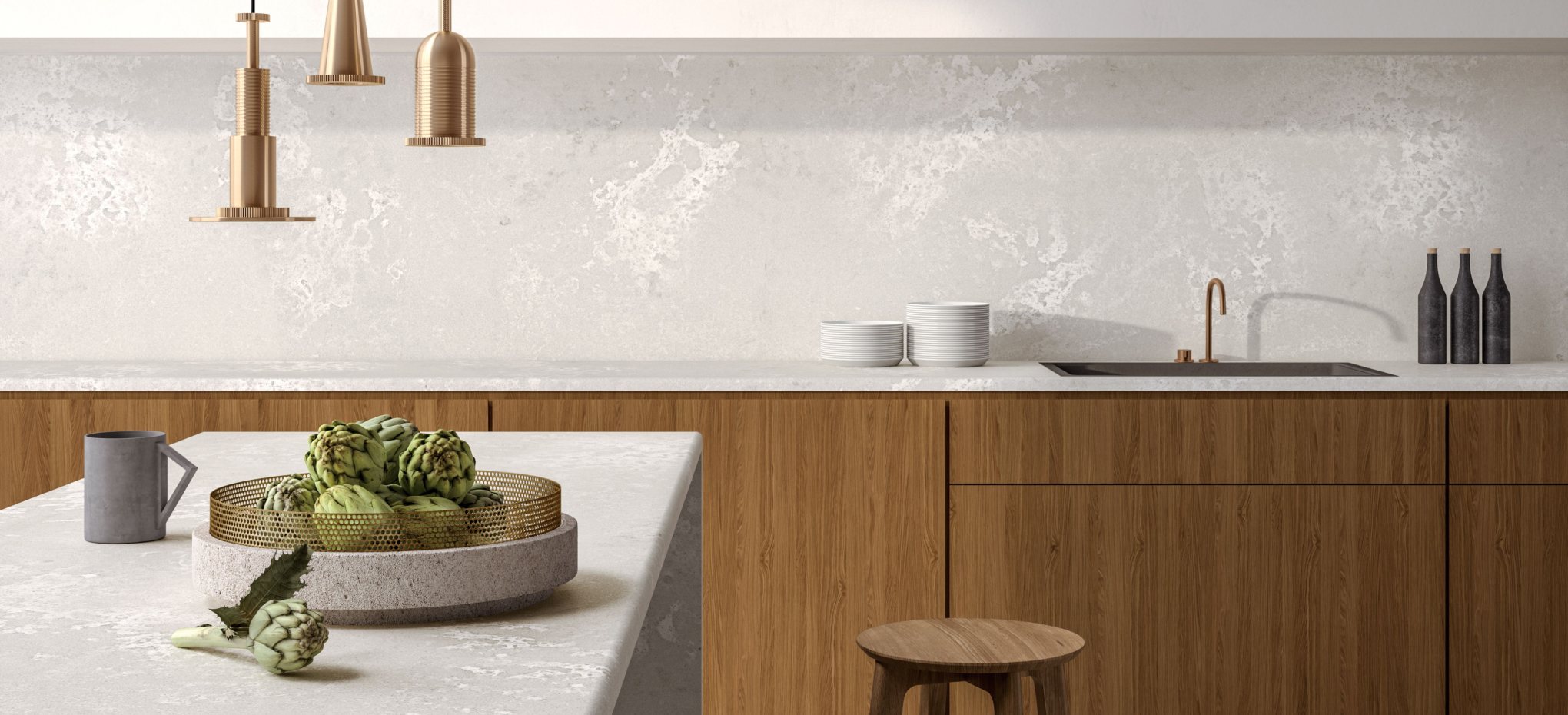 View all projects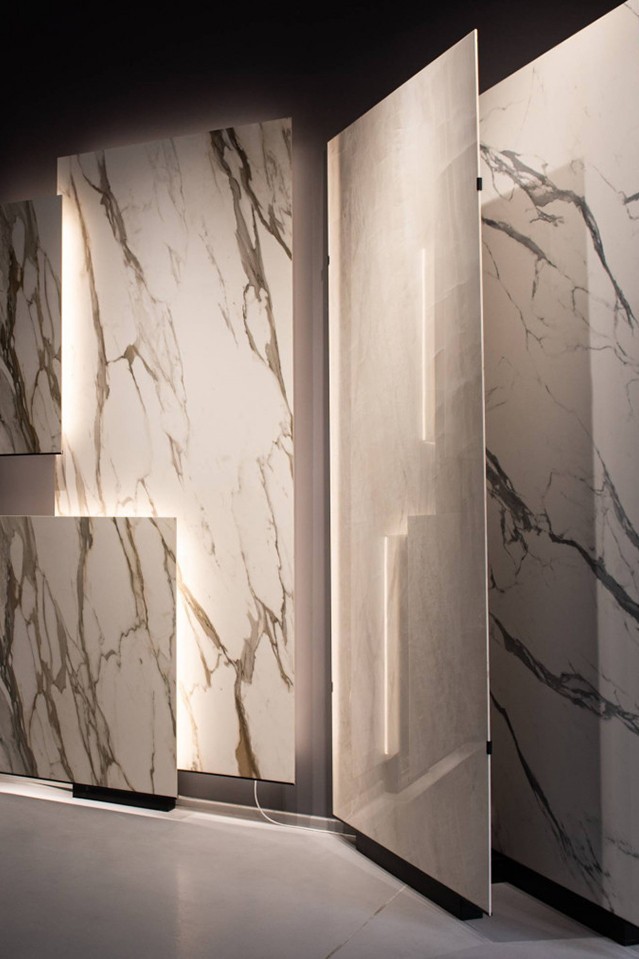 Buy engineered quartz
Over 100 decors kept in stock at all times in greater volume. We will deliver all the rest promptly on request.
Contacts
Learn more about engineered quartz
ALL USEFUL INFORMATION