Design ideas from Caesarstone
World of design
Company Caesarstone has developed many innovative solutions for designing kitchens, bathrooms, and offices during the recent years.
Caesarstone's designers have thoroughly studied traditional design in order to create an ergonomic one fit for use. As a result, have been developed several helpful hints.
KITCHENS
Use light. Combination of floors made of engineered quartz by Caesarstone with Mediterranean style with several refined suspended lamps creates warm and cozy environment for the kitchen. New tendencies in the sphere of design suggest replacing lamps built into the ceiling with suspended lamps. This provides a greater freedom of artistic expression, thus allowing to subtly add some character to the design itself. Such lighting will emphasize the fascinating natural glimmering of the floors and tabletops made of Caesarstone.

Opt for engineered stone. Using natural materials is one of the most popular trends in kitchen designs. Durable and lovely surfaces of natural engineered quartz by Caesarstone occupy the central position in kitchens: Caesarstone is used for kitchen sinks, for lining walls between tabletops and mounted cupboards or shelves etc. Another major feature of the Caesarstone's engineered stone is the color diversity, allowing everyone to express their personal vision and color layout.
BATHROOMS
Pure image of clean spaces. Caesarstone's surfaces have proven their versatility and simplicity – they are not affected by humidity and dirt, do not need special care, are easy to wash, and always look clean. Using Caesarstone's engineered quartz it is easy to keep abreast with global trends in bathroom designs. Leading designers advocate minimalistic design, genuine style and complete refusal from unnecessary small details and metal structures in bathrooms whenever possible.
Reuniting with nature. Our bathroom is exactly where we want to relax, forget the high tech surroundings and feel part of the environment. Caesarstone's engineered quartz with calm natural shades makes relaxation deep and refreshing. Walls, ceiling, floor, tabletop, shelves, and pedestals – using all that you can create a color space model, which will help to restore inner harmony and merge with nature for at least several minutes.
INTERIOR DESIGN
Large companies consider interior design for offices to be an element of creating a successful brand. Nicely designed premises convey a clear message of the company's stability, optimist looks at the future and concern about labor conditions for the employees.
Color scheme. Some companies think that using only white color in their interior design facilitates creating a good working climate in their offices.
The others, on the contrary, prefer using color accents in their designs to emphasize the brand identity.
White and black. White and black are the dominant colors for interior designs of public buildings. White color reflects light and brings the sensation of cold calmness. It emphasizes minimalism and fits well in those companies putting emphasis on their professionalism. Black color absorbs light and makes strong impression. This color suits well those brands wishing to underline their luxury and turn the spotlight on their splendor or high tech.
Chopped shapes. Geometric shapes and pure lines ensure the best way of creating an aura of business style and elegance. Designs in black and white colors are widely presented in Caesarstone's collections.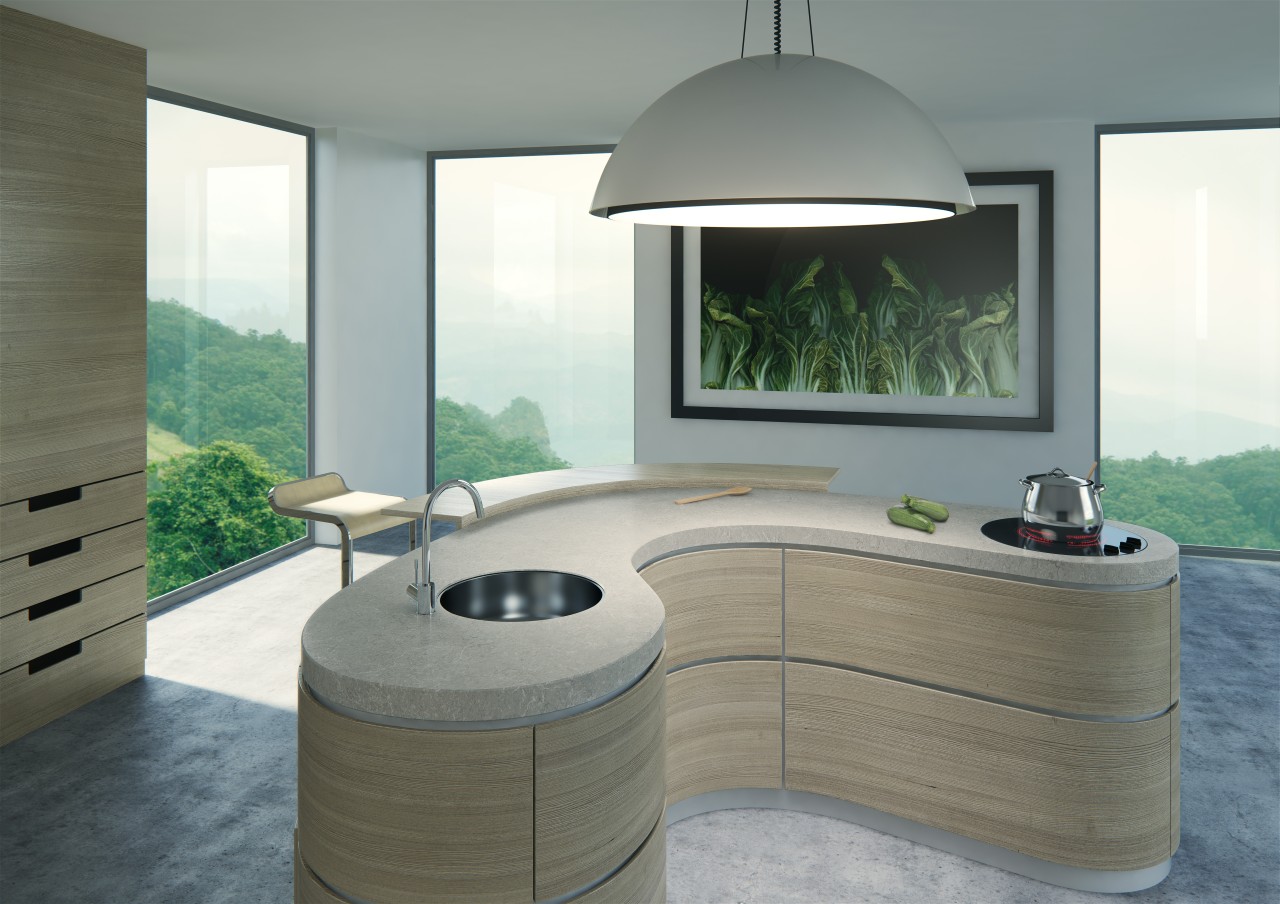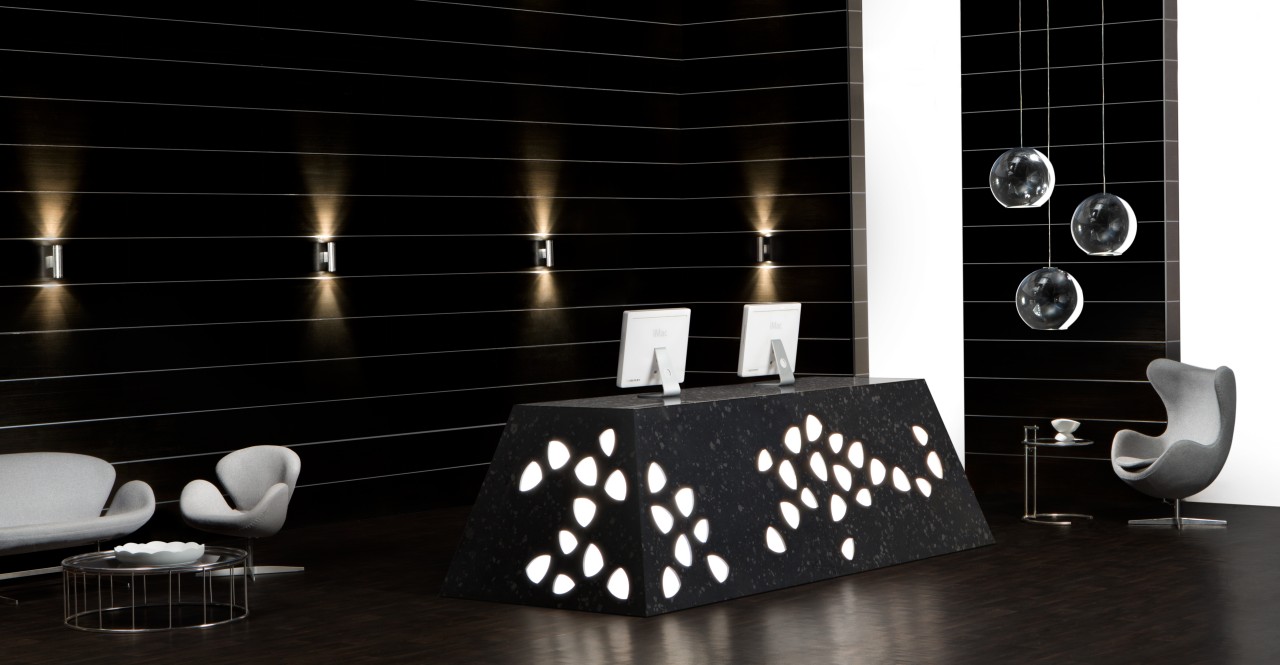 ---