Manufacturing technology of acrylic solid surface products
Reviews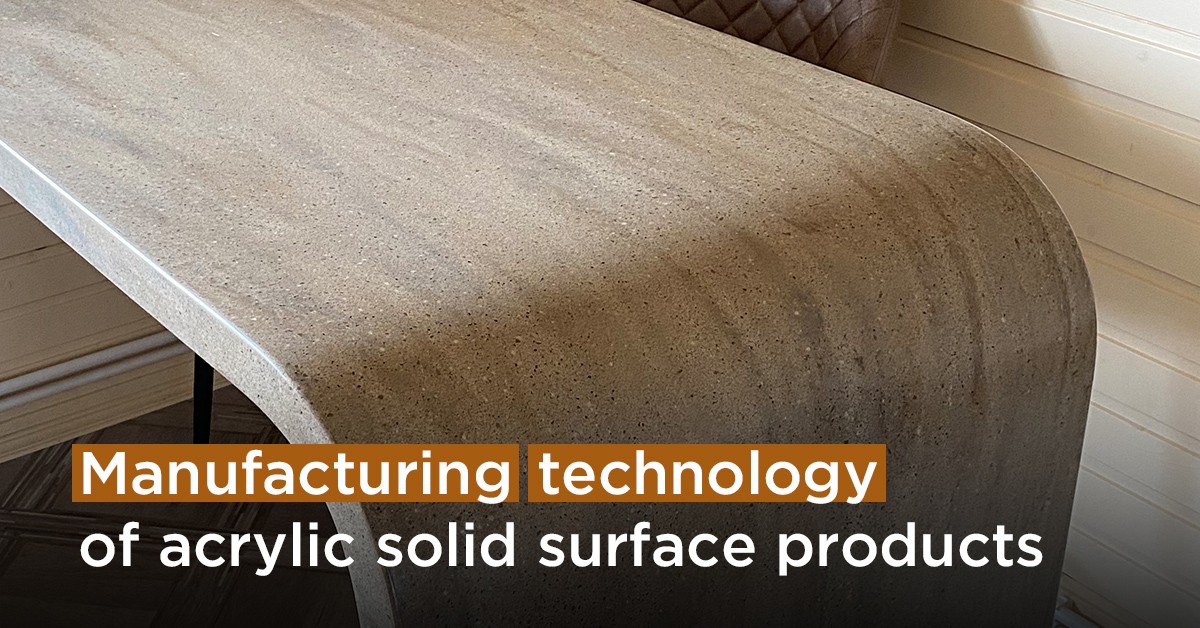 From acrylic solid surface to the finished product
Kitchen countertops, bar counters, steps, windowsills and sinks can be made from the acrylic solid surface. Moreover, all can be produced in unusual shapes without a single seam! You will probably ask how this is possible?
Here you can see how it works:
First comes the preparation process: measurements are taken, and a product layout is created considering all angles, radii and curves.
Then it's on to cutting the parts: each piece's size needs to be considered. The drawings and cutting plan of the product must be followed precisely.
And when we need a product with non-standard geometry, thermoforming comes into play. The material is heated to 150-170 °C, making the stone flexible and allowing it to take any shape. After cooling, the material retains its new shape and does not lose its properties.
Now it is time to glue everything. The ends are coated with special glue, and then the workpieces are pressed against each other and pulled together with the help of clamps.
The next step is to densify the structure. For an acrylic countertop, it is better to use moisture-resistant plywood, chipboard, and MDF (Medium Density Fibreboard).
Now we give the edge the necessary shape by grinding with a milling tool.
Then we make technological cut-outs for the sink or stove with a cutter according to a template.
The final step is to polish the product to give it a finished appearance.
The product is ready and can now be shipped to the customer. The production time depends on the complexity and size of the product. Usually, it takes between 7 and 14 days. All stages of the production process must be strictly observed and carried out by highly qualified professionals.
---