How to distinguish engineered quartz from acrylic solid surfaces?
Reviews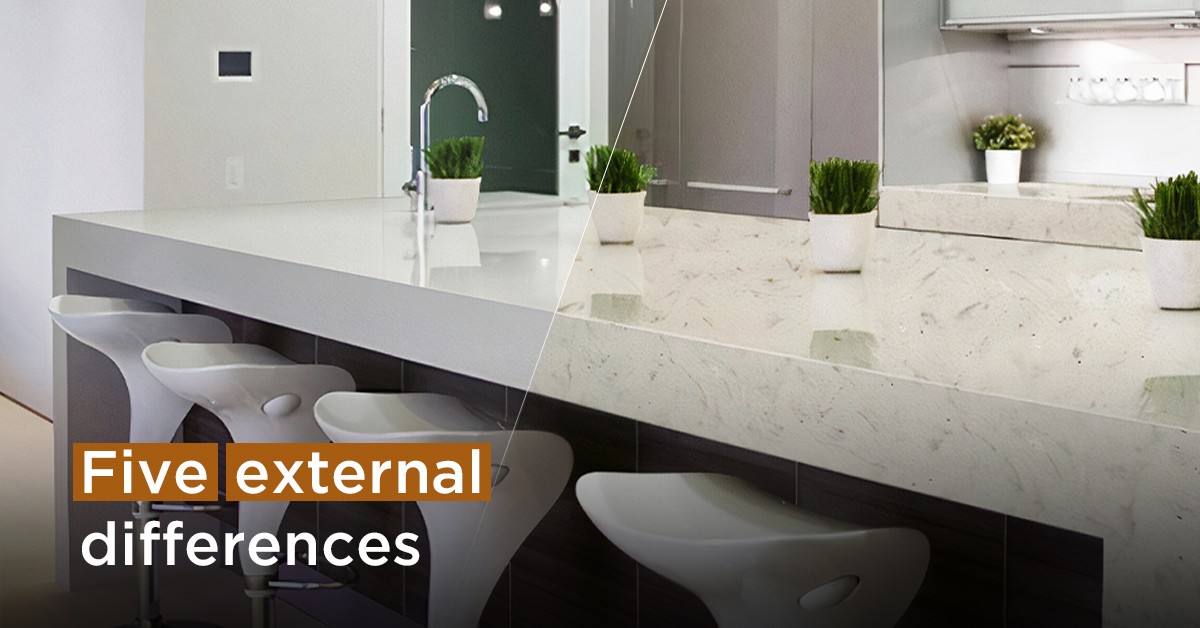 Five external differences between engineered quartz and acrylic solid surfaces
Acrylic solid surface has become the most popular choice for countertops due to its undeniable advantages:
Reliability
Durability
Antibacterial properties due to a non-porous structure and an environmentally friendly composition.
Safe for health and food preparation.
If these materials are so similar, what is their difference? Let us learn to distinguish these materials visually and with the sense of touch.
Here are the 5 most obvious external signs:
Tactile sensations. The acrylic solid surface feels warm, unlike engineered quartz, which remains cold even in the hottest kitchen.
Seamless acrylic solid surfaces. The individual fragments are joined together without visible seams and form a single unit. When engineered quartz fragments are joined, the small seams remain visible.
The acrylic solid surface countertop can be installed with a washbasin without visible seams.
Scratches on an acrylic solid surface can occur over time if you do not follow the care rules. Engineered quartz is more robust. Therefore, the chances of damage occurring are minimal.
The palette of engineered quartz is closer to natural stone and conveys the colours, textures and patterns of natural marble, travertine, quartz and agate. The palette of acrylic solid surface is brighter and has many interesting colours and interspersed textures not found in nature.
Which of these materials will fit your desires the best?
First of all, you need be clear about the purpose and interior solutions for which you want to use this material.
Engineered quartz countertops are the right choice for those who do not want to put up with scratches.
Engineered quartz countertops are much harder than those made from acrylic, but they lack important features such as seamlessness, flexibility and ease of maintenance.
Acrylic solid surface countertops can have curved shapes but always remain visually seamless.
---