Windowsills made of acrylic solid surface and engineered quartz: shapes, dimensions and recommendations
Reviews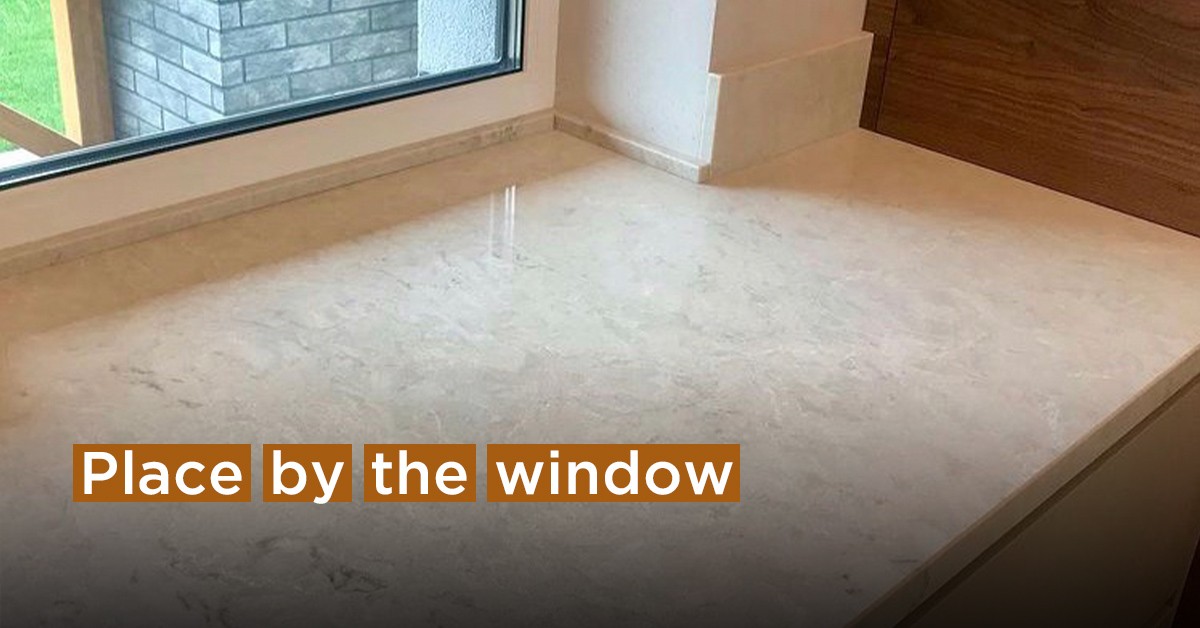 Place by the window
How can you create at least some usable space from nothing in the kitchen or living room? It's quite simple! Use a windowsill - replace it with a countertop and integrate it into a working, dining or relaxation area.
Modern materials make it possible to solve this functional problem. Artificial stone has excellent aesthetic and practical properties. Let us take a look at what can be done.
Windowsills with built-in sink and countertop in the kitchen. An acrylic solid surface allows such a design without seams, which facilitates cleaning. The one-piece construction can withstand heavy loads.
Windowsills with a built-in countertop as a dining area or a place for snacks are an efficient and functional solution, especially in small kitchens. In addition, this type of countertop is well lit by the natural light from the window. As for the depth of the countertop, 50 cm is added to the standard size of the windowsill.
Workspace. For the attention of all freelancers! Setting up a cosy workspace by the window is easy - the 45 cm wide countertop is enough to create a home office.
Relaxation zone. A wide windowsill is an ideal place for privacy, reading or relaxation. You can create a comfortable seating area in any room with a window and a windowsill. The height of such a windowsill must not exceed 50 cm above the floor, and the width should be at least 60 cm.
It is also recommended to move the radiators on the wall or hide them behind a decorative cover.
Here are the reasons why acrylic solid surfaces and engineered quartz are suitable for all these functional changes:
these materials are not afraid of temperature fluctuations;
the countertop will not swell under frequent contact with water in the kitchen;
the material will not lose colour under the influence of sunlight;
withstands heavy loads;
easy to care;
a variety of colours.
---