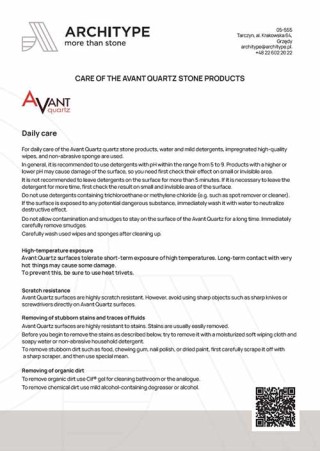 Avant Quartz. Care of products instruction
Recommendations for the use and care of the Avant Quartz products: daily maintenance of countertops and sinks. Removal of stubborn stains and dirt. Resistance of surfaces to high temperatures and scratches.
Download the manual (.pdf)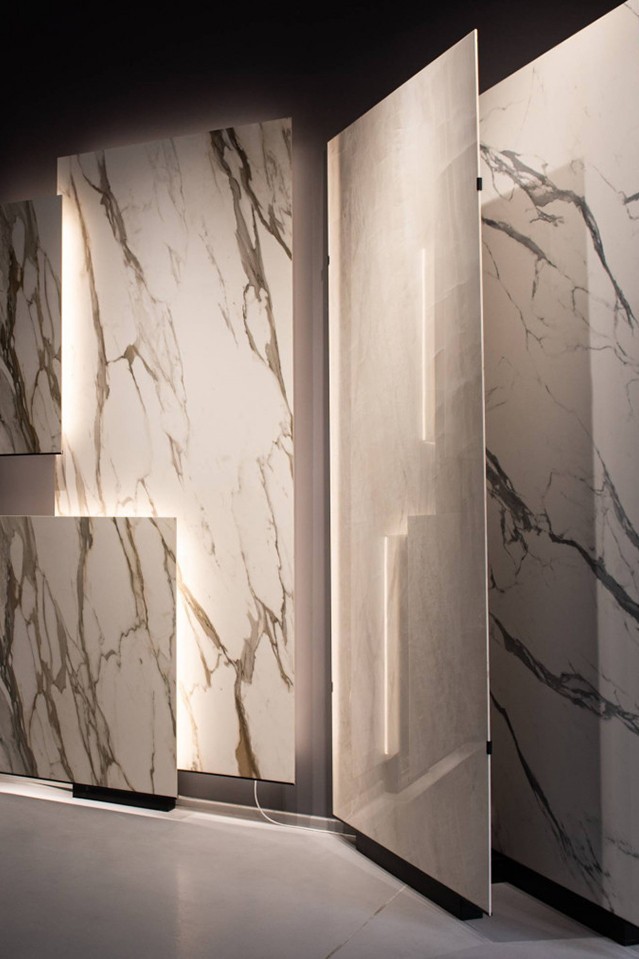 Buy engineered quartz and acryl
Over 200 decors kept in stock at all times in greater volume. We will deliver all the rest promptly on request.
Contacts