VIP lounge, Qantas First Class Lounge. Sydney, Australia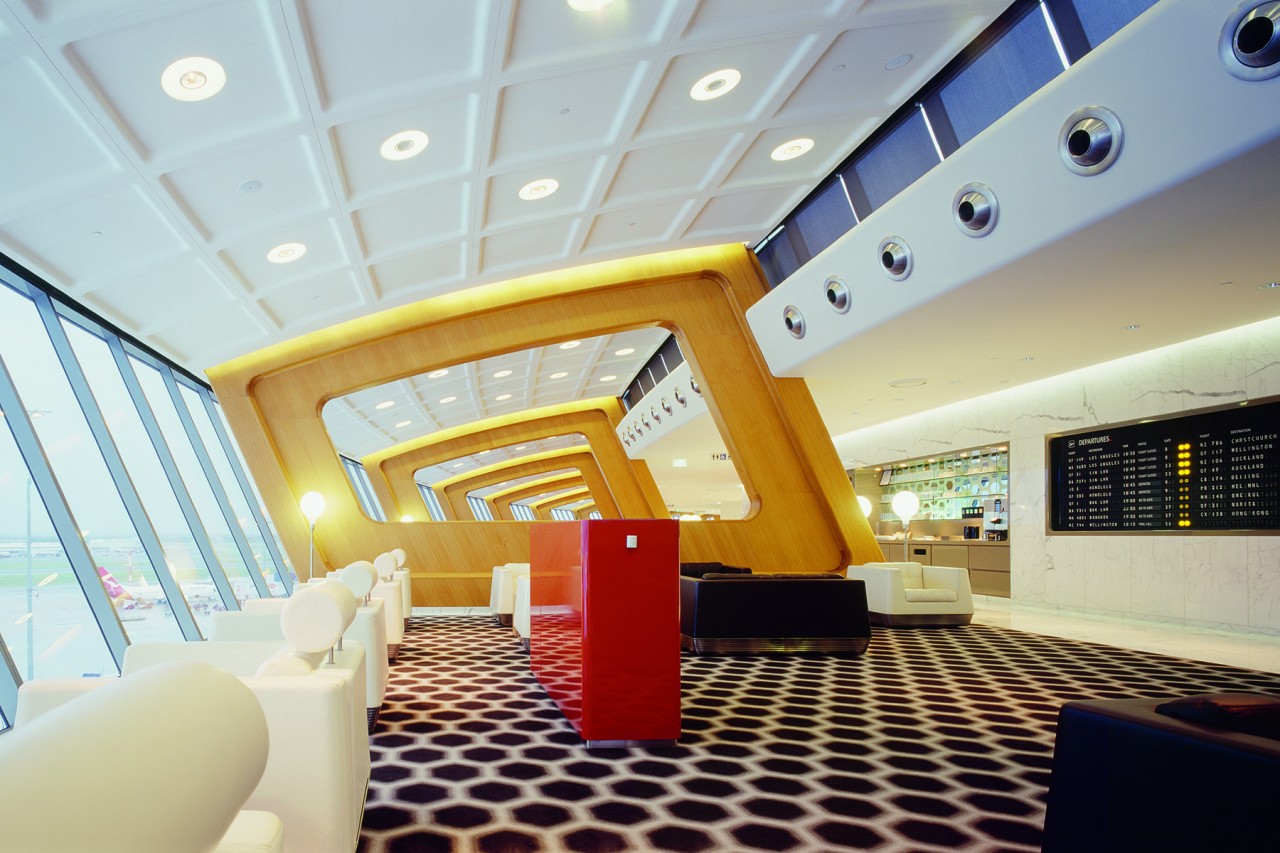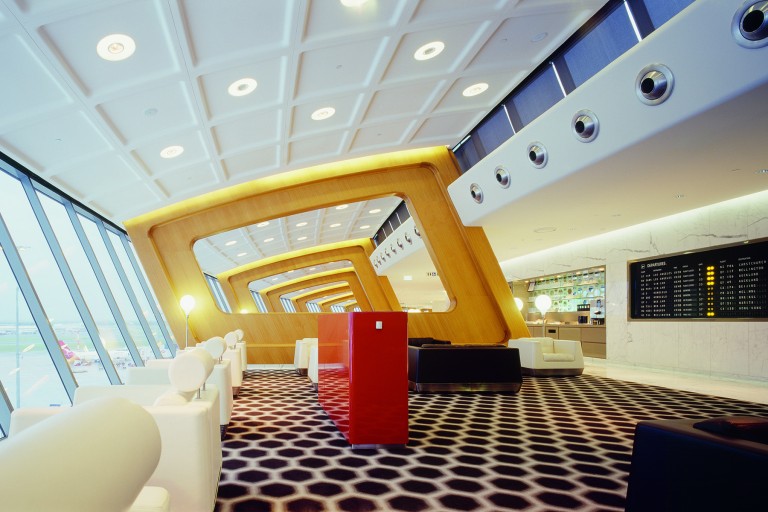 VIP lounge in the Qantas First Class Lounge is simply magnificent; esthetically it is one of the most fascinating of the whole Qantas network. Decoration elements in the lounge are bright, colorful and almost mesmerizing.
At the entrance, there is a roomy hall. Thanks to the massive partitions, ensuring the necessary zoning, it has all these unique recreational amenities.
All the furniture is stylish, functional, and convenient. In addition to lots of more conventional armchairs, there is a business center with several iMacs in the hall.
For the project have been used following materials: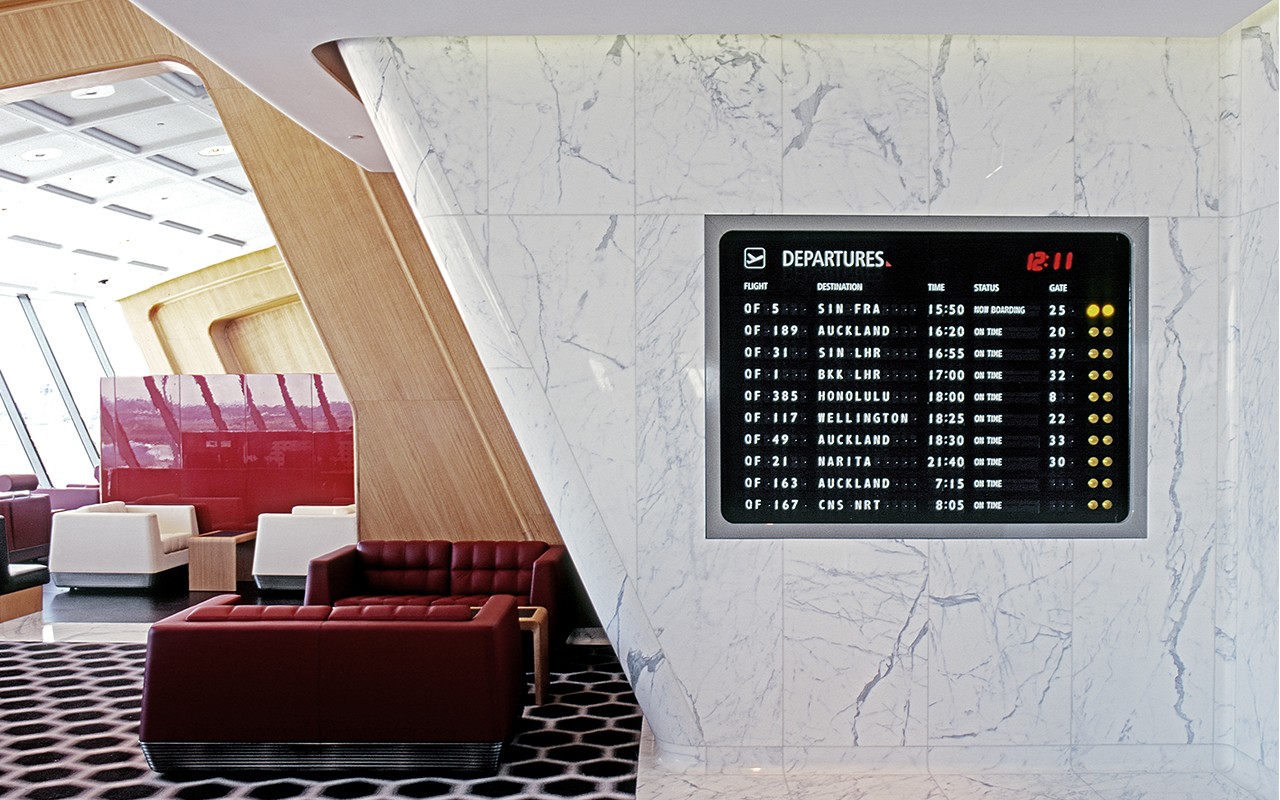 In addition, there are several honesty bars with soft drinks and a coffee machine. Bar counter surfaces are lined with engineered quartz Caesarstone 2141 Snow. Dimmed light from uniquely designed lamps casts quaint shadows and mild tints onto the surface.
Qantas first class passengers can also take advantage of the spa possibilities.
Spa salon, which is found in the far end of the lounge with a sliding door hiding the oasis of relaxation from the rest of the lounge.
In the hall, there are also shower rooms lined with engineered quartz Caesarstone 5111 Statuario Nuvo.
This is one of the best lounges in the world, simple and straight-forward, and, definitely deserving to be called the best in its class. This is definitely another step towards modernity and comfort for Qantas First Lounge.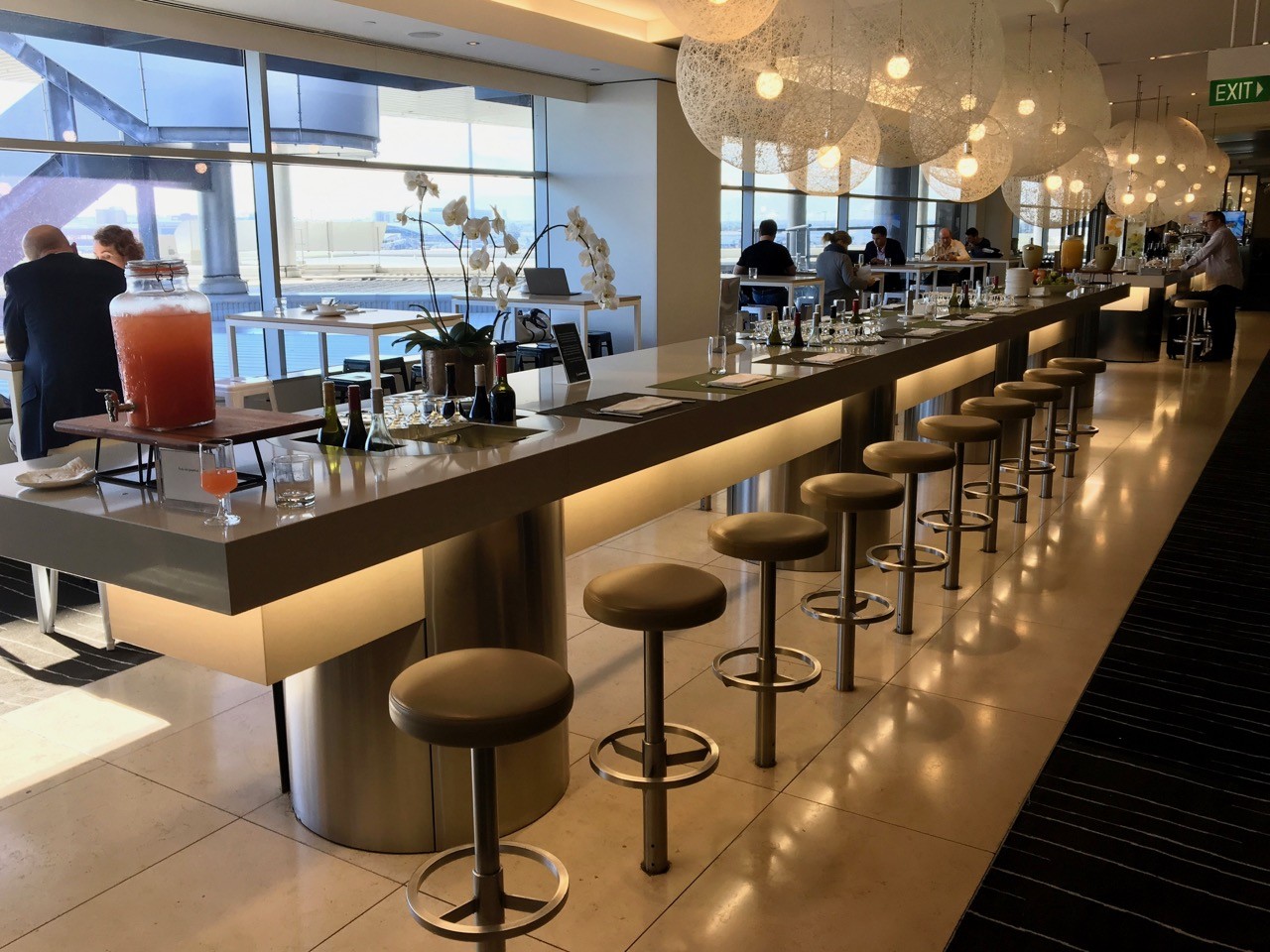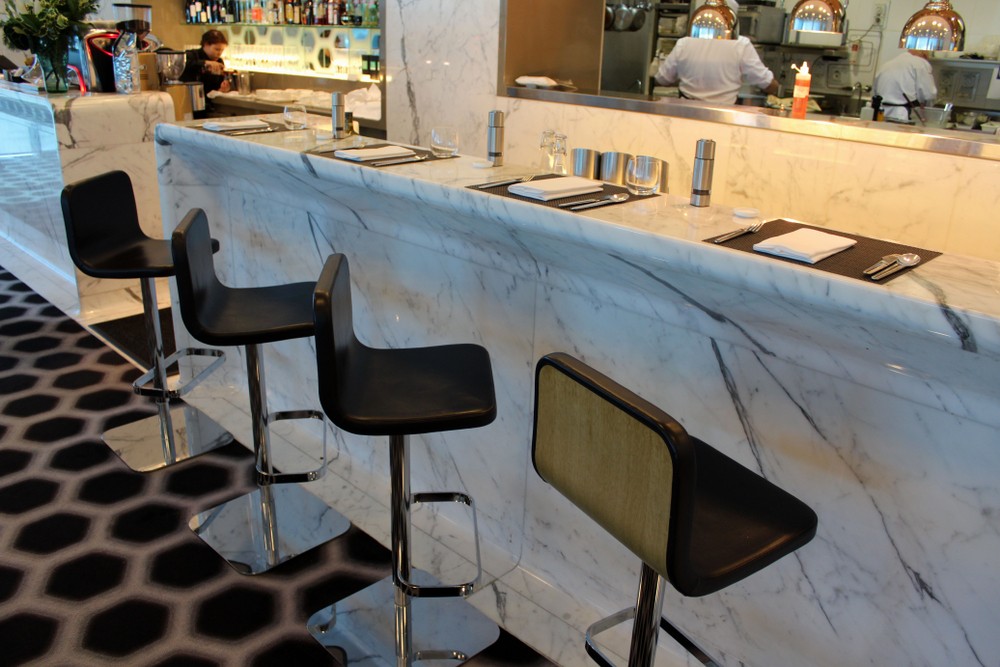 ---