South Lodge Spa. Horsham, Great Britain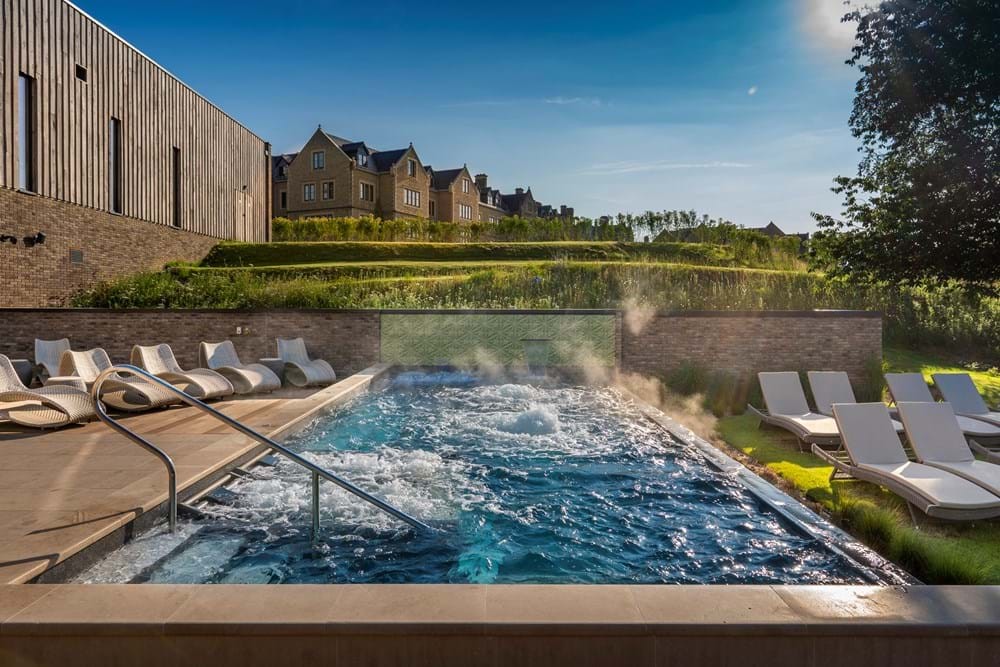 Wellness center with an area of 4120 m2, the Spa at South Lodge, and a luxury hotel located in the South Downs in Sussex. Sparcstudio, an independent creative design studio being known for its superiority in spa, wellness, hotel and resort business, cooperated with the Felce&Guy agency to ensure synergy with the building itself and the spa salon's interior design.
Caesarstone was chosen as the main material for the project. Sparcstudio's director, Beverley Bayes, explains why:
We specify Caesarstone for many projects, since it is obvious that for being used in premises for spa procedures, materials shall be very robust and able to resist water, heat, oils and heavy loads. From an aesthetic standpoint, Caesarstone offers a wide variety of posh and innovative decors, which have been used in this project. We especially like raw concrete and fresh concrete surfaces, presented in custom-made joinery products and furniture.
Aside from custom-made joinery products and furniture, Caesarstone has also been used for all tabletops and impressive swimming pool pillars and lantern alcoves with a unique tincture Misty Carrera.

We like modern atmosphere which can be created using Misty Carrera. It does perfect job for swimming pool pillars and lantern alcoves as well as combines perfectly with other decorative elements
- explains Beverley.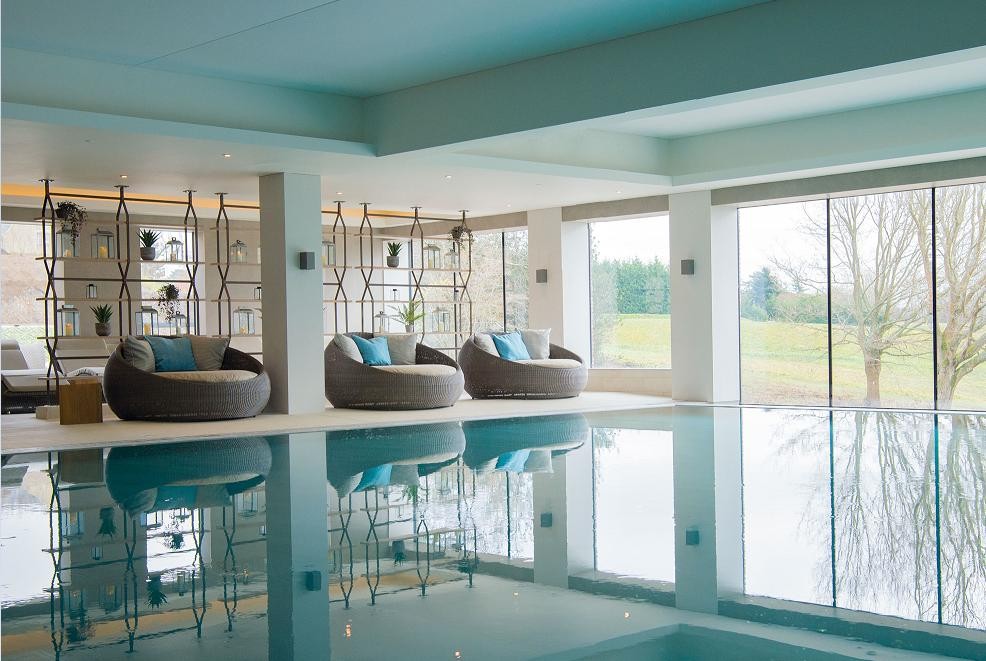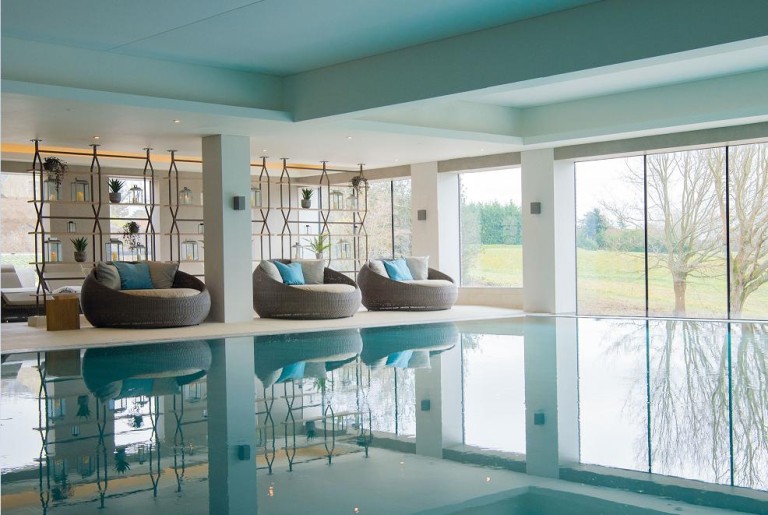 Wellness center South Lodge is the best in its class example of how versatile Caesarstone's engineered quartz is
- says Steve Gibbs, Caesarstone's head of commercial architecture and design department.
In addition to having a pattern similar to natural marble and concrete, Caesarstone is also extremely wear resistant and healthy due to having no voids, which makes it ideally suitable for designing premises for spa treatment and medical therapy.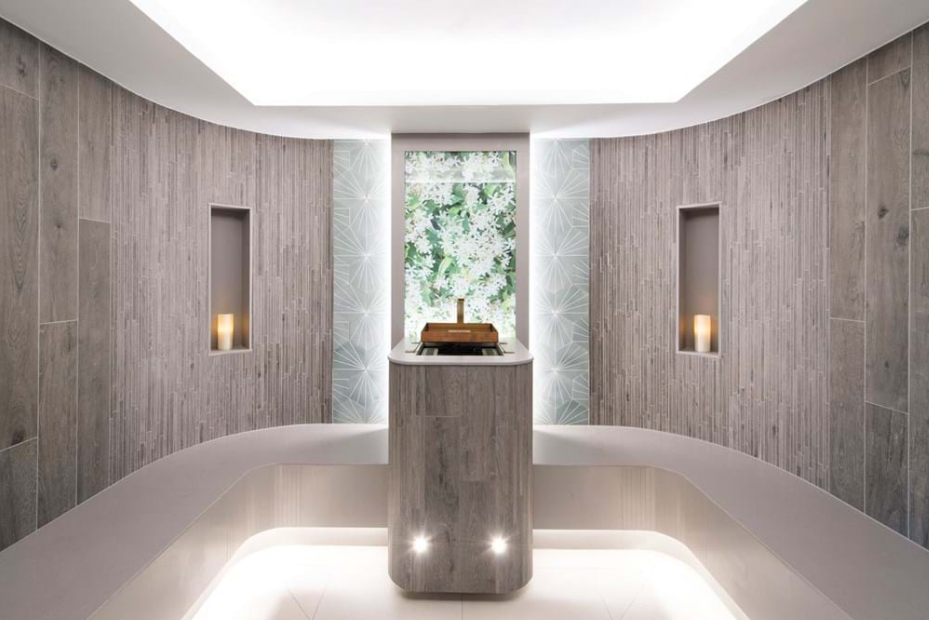 Sparcstudio pushed the boundaries of what can be achieved using quartz, having included complex and innovative builds made of Caesarstone's engineered quartz into this project, covering modern swimming pool pillars, lining for seats and walls in sauna and sweating rooms, lantern alcoves and stands for cosmetic procedures.
Ridgeview Beauty bar is the designer's favorite restaurant. This skin care shop combines a nail bar and a pedicure room, and also offers sparkling wine Ridgeview by the glass as well.
Caesarstone's raw concrete has been chosen for its premium industrial style finish, which ideally withstands rigorous treatment.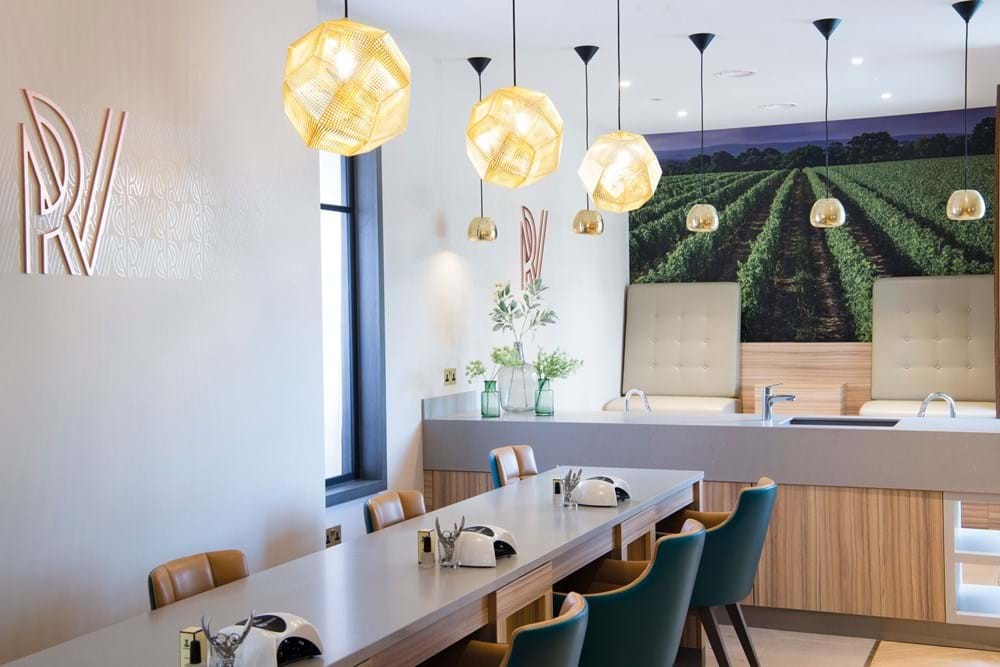 ---