What determines the thickness of the countertop?
References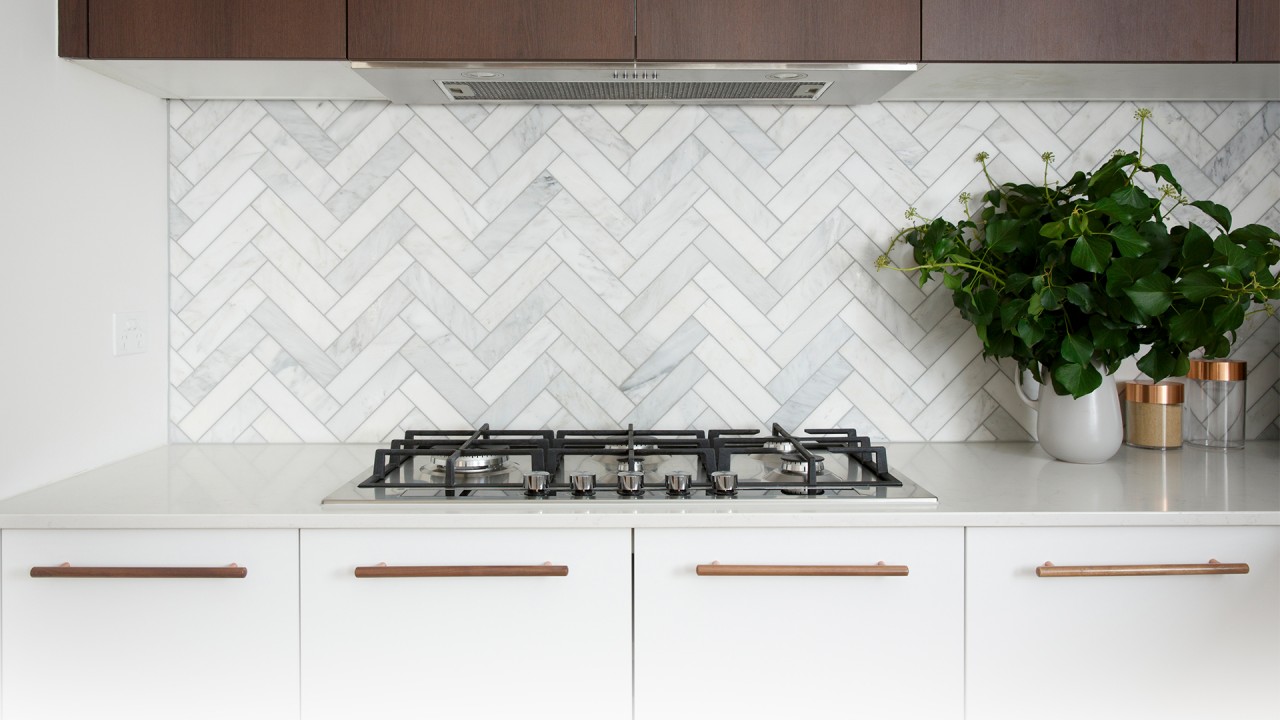 Before ordering a countertop, you want to know what thickness can be considered optimal and whether it is true that the thicker, the better? The second question is easier to answer: the strength and durability of the countertop indeed increase with thickness. However, there are other factors to consider when choosing:
What material will the countertop be made of;
Will the countertop be chosen for the bathroom or the kitchen;
How will the countertop be used, and what appliances will be installed;
What kind of edges will the countertop have?
What about acrylic solid surfaces?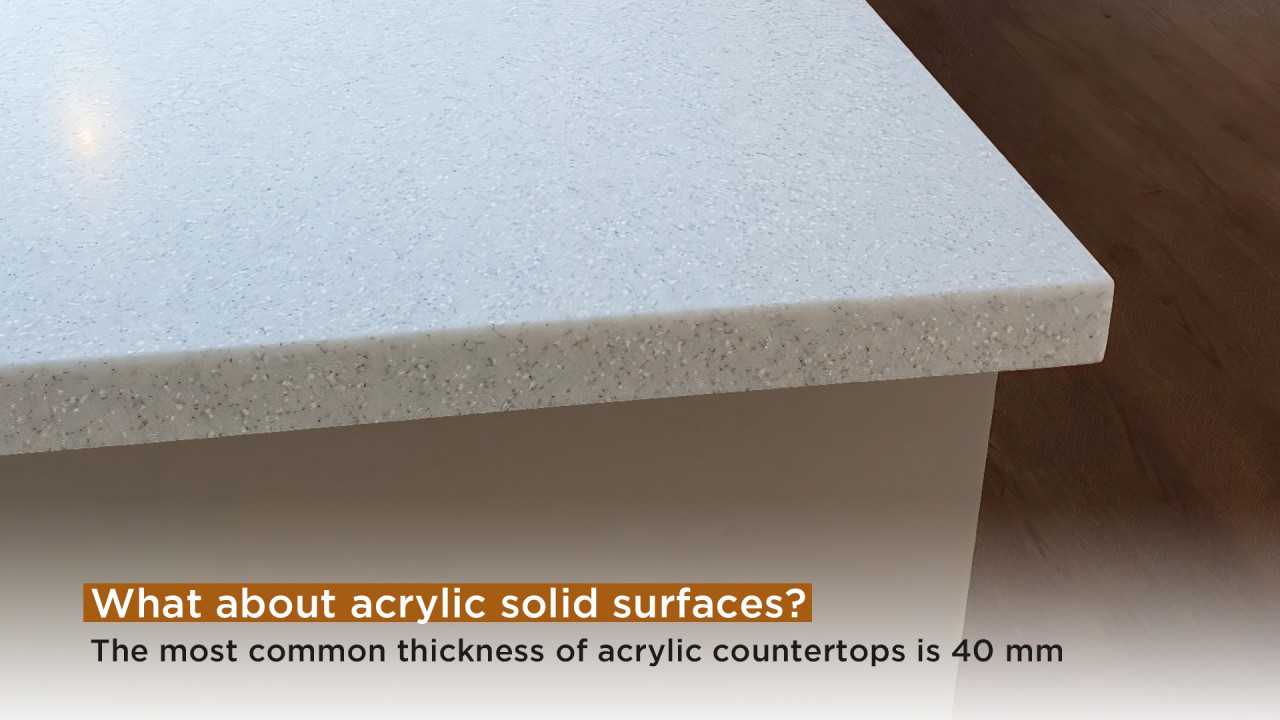 The most common thickness of acrylic countertops is 40 mm.
For countertops installed on kitchen furniture, it is optimal and recommended to use sheets with a thickness of 12 mm. It should be noted that the thickness of the sheet is not equal to the thickness of the entire countertop. The stone is mounted on a base made of moisture-resistant 28 mm thick plywood. As a result, the finished product's thickness is 40 mm. A frame is necessary to create an even base for sheets and reduce the final product's weight despite its massive dimensions.
The acrylic solid surface is a very hard and wear-resistant material. Therefore, a kitchen countertop made of a sheet with a thickness of 12 mm is sufficient for years of active use. Remember, that for some hob models, a countertop with a thickness of 40 mm is not enough (you can refer to the hob instruction manual for the parameters you need to consider).
The width of the edge and additional stiffeners, rather than the slab's thickness, can help achieve the required thickness of the countertop.
Now let us talk about engineered quartz countertops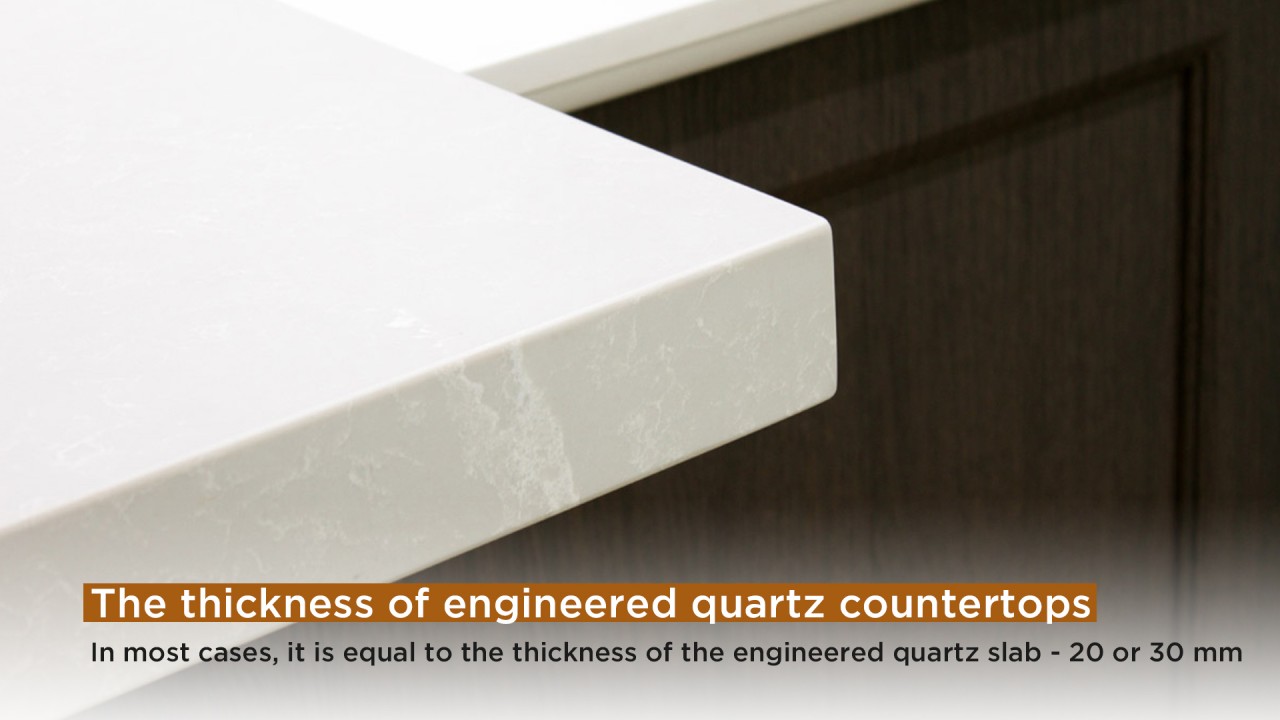 The thickness of engineered quartz countertops
In most cases, it is equal to the thickness of the engineered quartz slab - 20 or 30 mm.
Engineered quartz slabs are available in 20 and 30-mm thicknesses. In this case, the countertops are installed without frames. The thickness of the countertop results from its edge and can be made as desired: 38 mm, 40 mm, 60 mm or even more.
This is a matter of interior design and the customer's personal taste.
A stylish thin countertop made of the ceramic sheet
A thin countertop visually brightens the interior. Such furniture no longer looks like a kitchen but rather like "normal furniture" for the rest of the interior. This effect is achieved by placing a 12 mm thick slab directly on the kitchen furniture without a frame. A ceramic countertop can be made exclusively with right angles, without rounded edges, and in some cases, with slopes or protrusions.
---