Tabletops made of engineered quartz
Reviews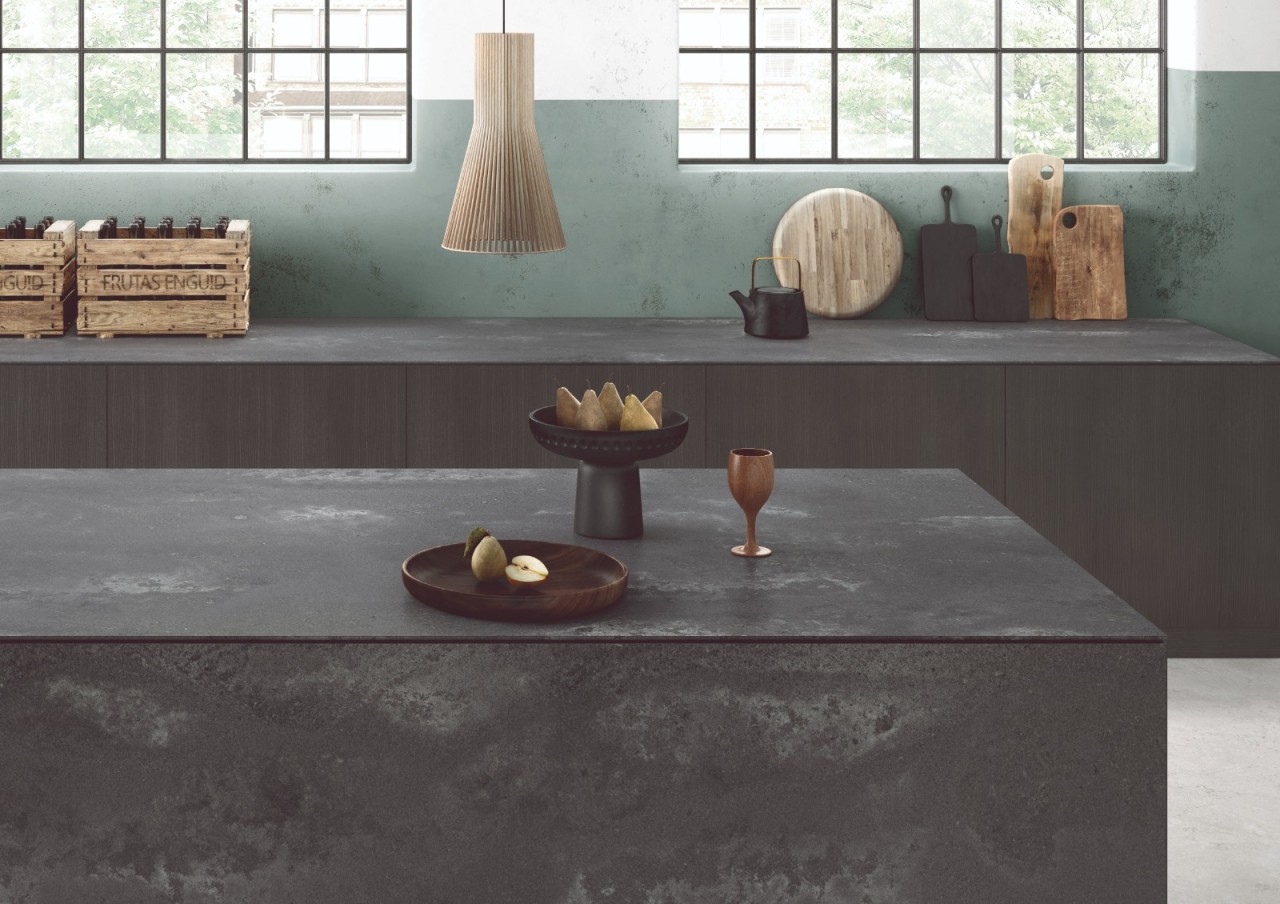 Designers consider engineered quartz to be one of the premium materials for premises. In fact, an engineered quartz tabletop will seamlessly blend into any design: from classic style to Art Nouveаu or loft.
Modern innovative technologies used for producing tabletops of engineered quartz set the bar high in standards of living.

When comparing tabletops made of natural stone with tabletops made of engineered quartz, it is not that difficult to select the winner with the best properties.

Composition of the engineered quartz itself guarantees high quality of products: about 93% of milled natural quartz, a little bit under 7% of acrylic resin and mere 1% of pigment dyes determining the color palette. As we all know, quartz is one of the five hardest natural materials. High percentage of quartz chippings in the composition of engineered quartz determines its robustness and durability. It is essential to recall the quartz as incombustible and nontoxic. Engineered quartz possesses all the important properties of natural quartz to the full extent.

You do not have to worry about stains from coffee or occasionally spilled wine. Tabletops made of engineered quartz do not absorb water; its surface has no pores. They are resistant to food acids and household chemicals used for cleaning.

You can forget about dirt and microorganisms. Grease will never penetrate the surface, all the dirt is easy to remove with a cloth, water and soap solution.

Excellent functionality and resistance to mechanical damage and scratches of tabletops made of engineered quartz are among their valuable properties. Engineered quartz surfaces also withstand short-term exposure to high temperatures. They will not be deformed and discolored after rapid change of temperature.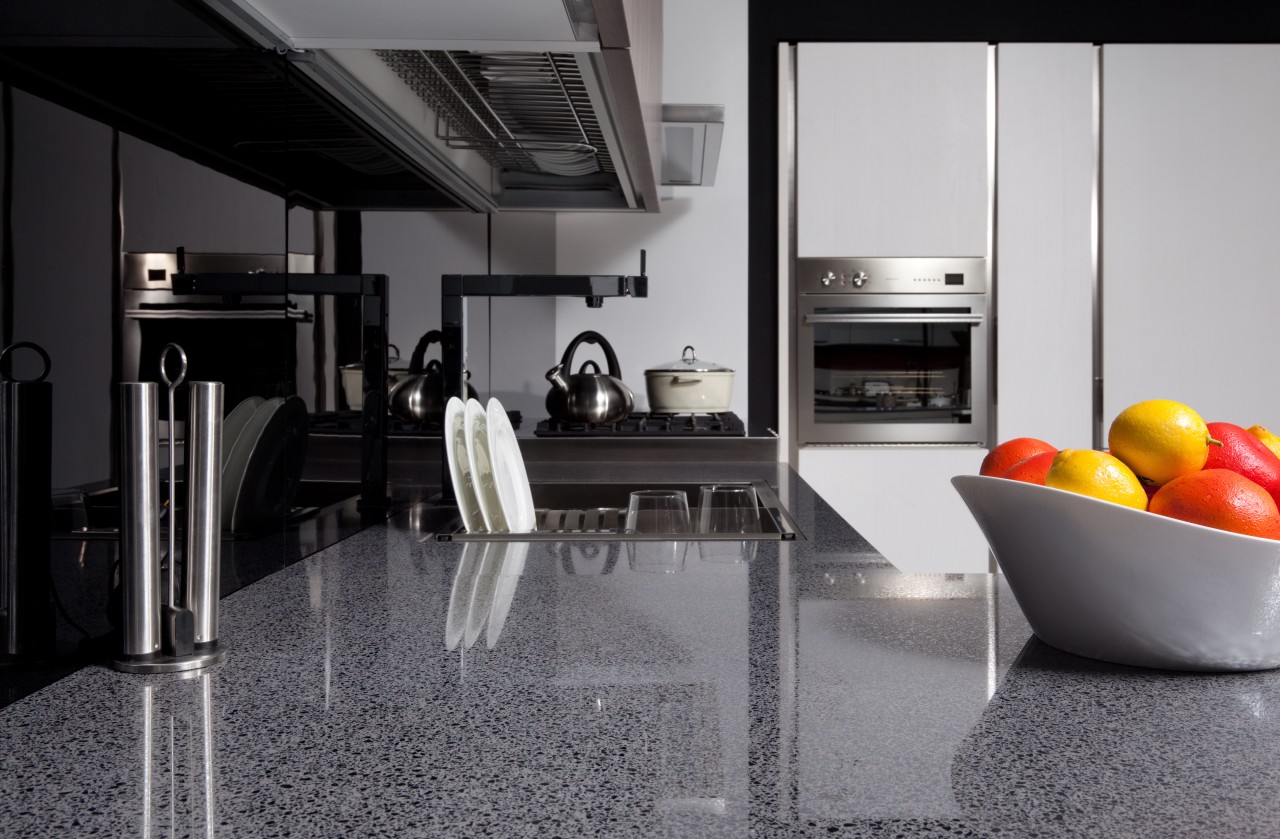 Varied color palette will delight any customer. You will have no problems in choosing the color, which will fit seamlessly into your interior design. In particular, color palette of engineered quartz by Caesarstone is presented with collections inspiring you to create a new and distinct face of your premises.
An engineered quartz sink integrated into an engineered quartz tabletop is one of the latest fashion trends. It is not only stylish, but also extremely versatile! Surface of the sink is easy to clean; grease and taint are easy to remove.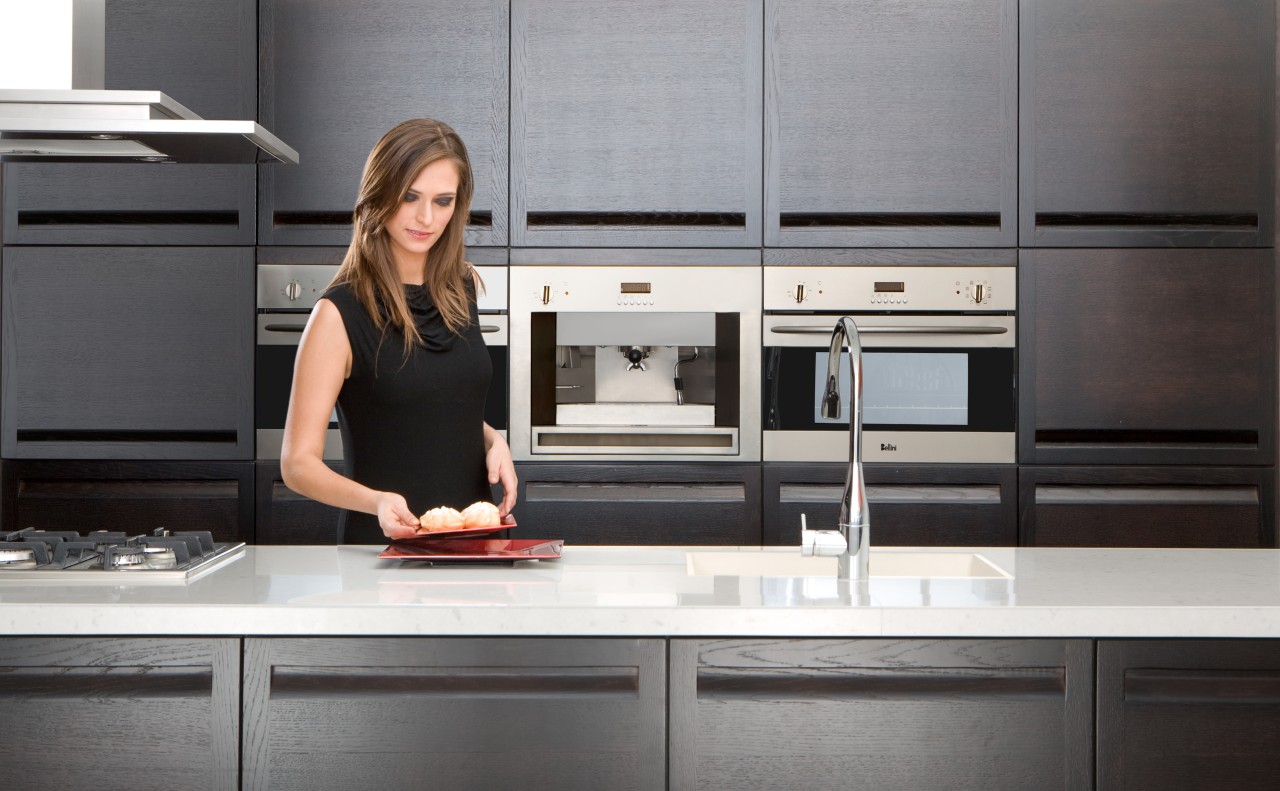 When ordering a tabletop made of engineered quartz pay attention to the experience and equipment of the company fulfilling your order. Manufacturing an engineered quartz tabletop requires dedicated expensive equipment, as well as professional skills and craftsmanship.
If you have a tabletop made of engineered quartz, you do not have to worry about its appearance and condition of the surface. Since it will always look like new.

---