How the shape of the countertop affects the choice of material
References
Let us take a look at what to consider when developing a design for a countertop and choosing the material for its manufacture.
Standard size rectangular countertop
By standard sizes, we mean a width of up to 70-74 cm and a length of up to 300 cm. There are no restrictions when choosing such countertops - any material is suitable: quartz, solid surfaces and ceramic slabs. The dimensions allow you to make a countertop without joints from a single slab.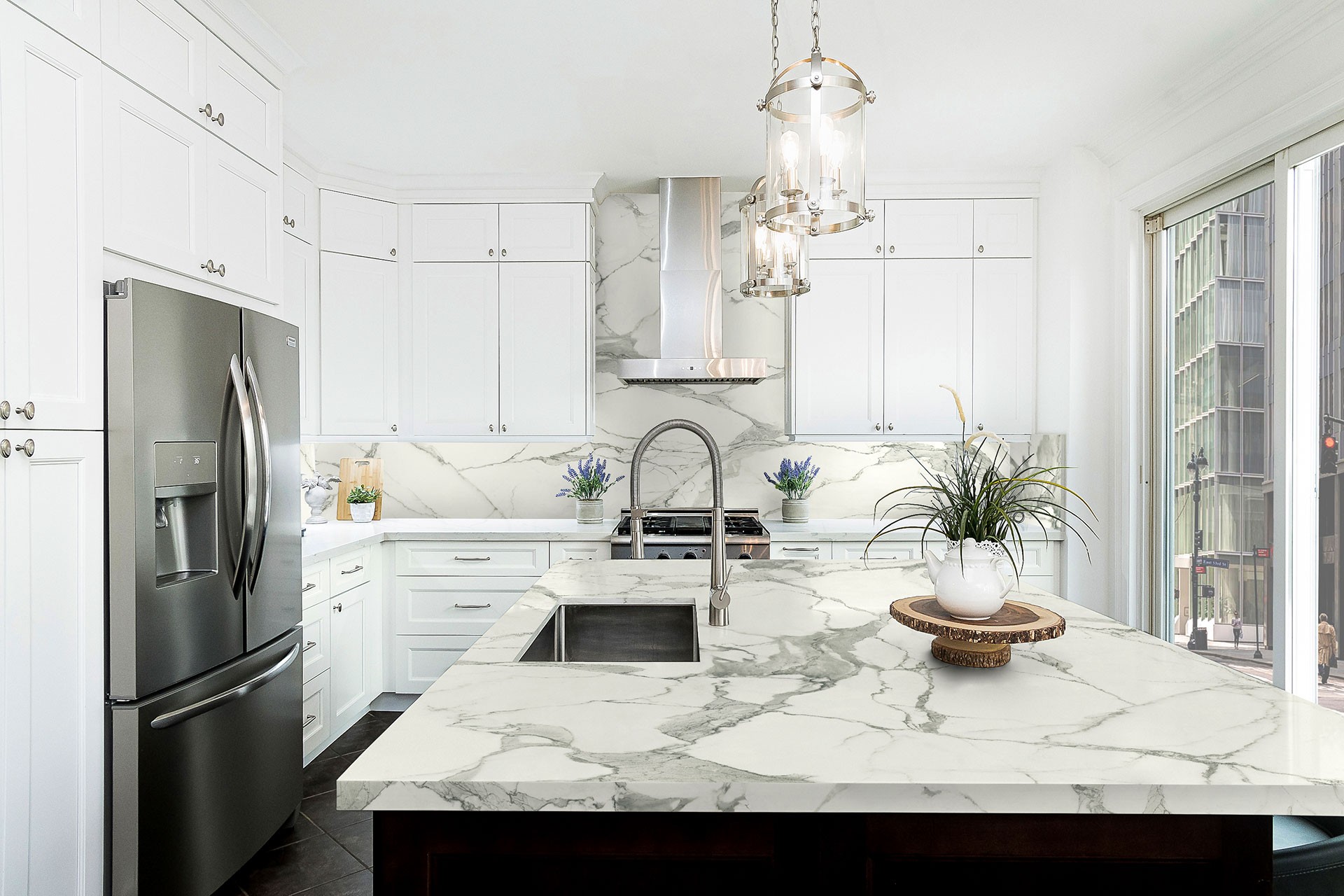 Custom size rectangular countertop
This is about countertops whose width or length exceeds the above dimensions. Countertops from solid surface with a width of more than 70-74 cm cannot be made from a single slab. However, thanks to the seamless technology it is possible to make them without visible joints. It should be noted that in the case of slabs with marble decor, the pattern of the countertop may be disturbed at the junction of the slabs.
The sizes of quartz and large-format ceramic slabs allow the production of seamless rectangular countertops, the dimensions of which do not exceed the dimensions of the slabs, for example:
Caesarstone quartz:

1440x3050 mm (Standard)
1640x3340 mm (Jumbo).
Keralini large-format ceramic slabs:

1600x3200 mm.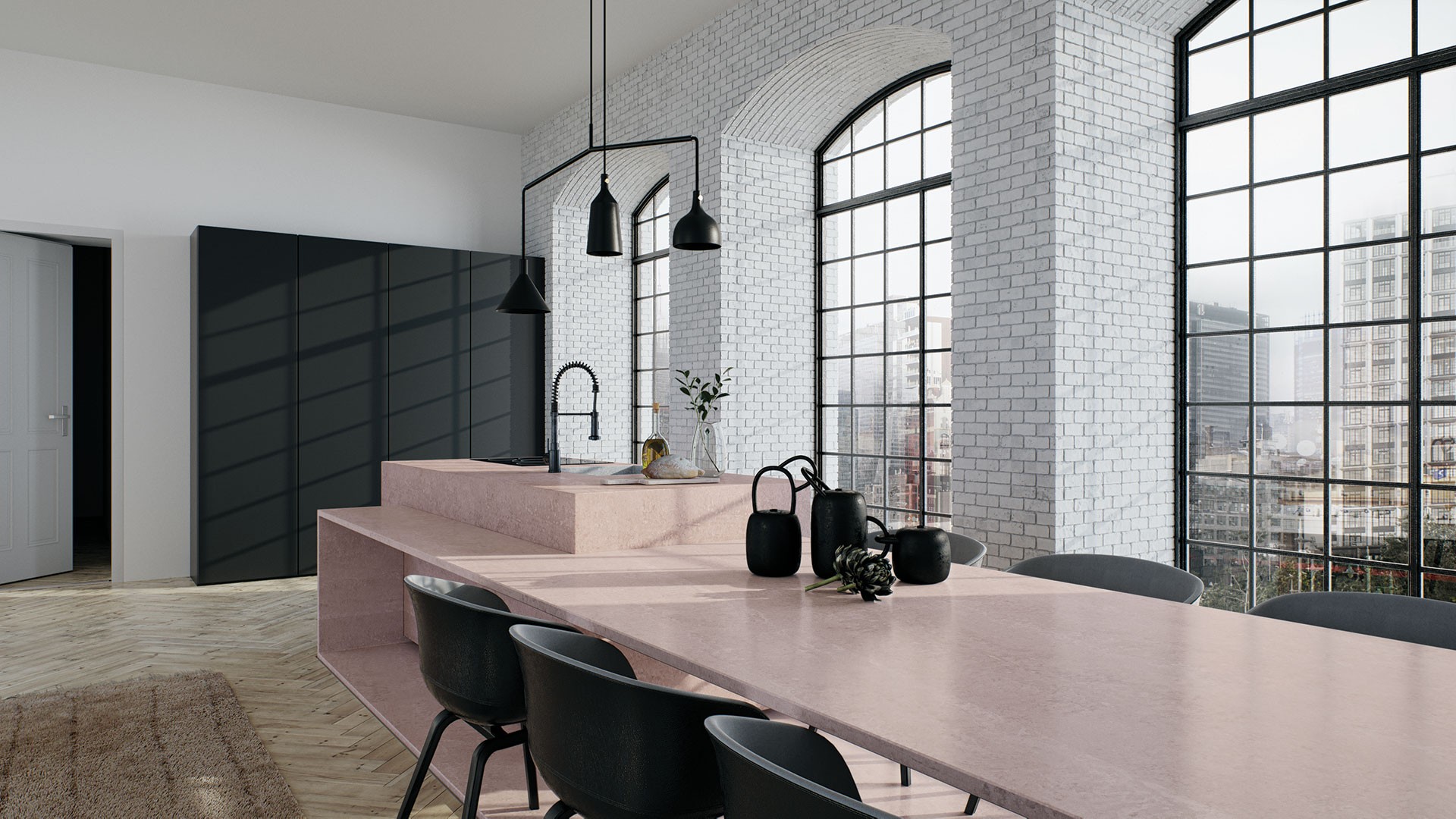 U-shaped and L-shaped countertops
Countertops in these shapes always have 1 or 2 joints.
U-shaped and L-shaped countertops made of solid surface with the right decor can be seamless.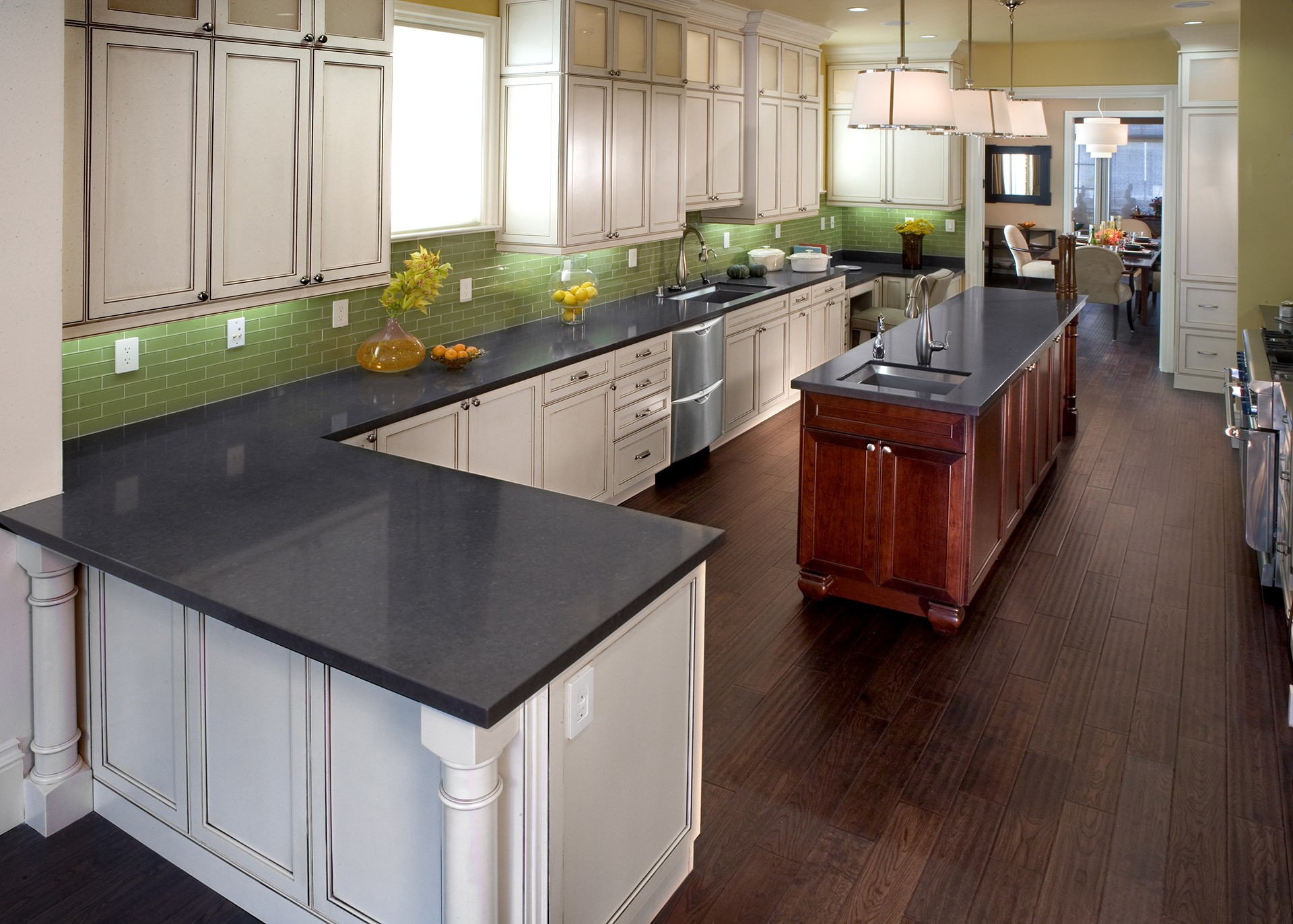 Countertops with curves (round, oval, fantasy shapes)
If the design project envisages a countertop with curves (with radius elements), then the material choice is clear - solid surface with 100% acrylic resin content. The limited choice of material for these shapes is due to the fact that the outer edge of the tabletop is always closed with an edge, which is made separately and glued along the entire length. If the countertop has a curve, the edge must be bent to match the shape of the curve, which is only possible with solid surface by thermoforming.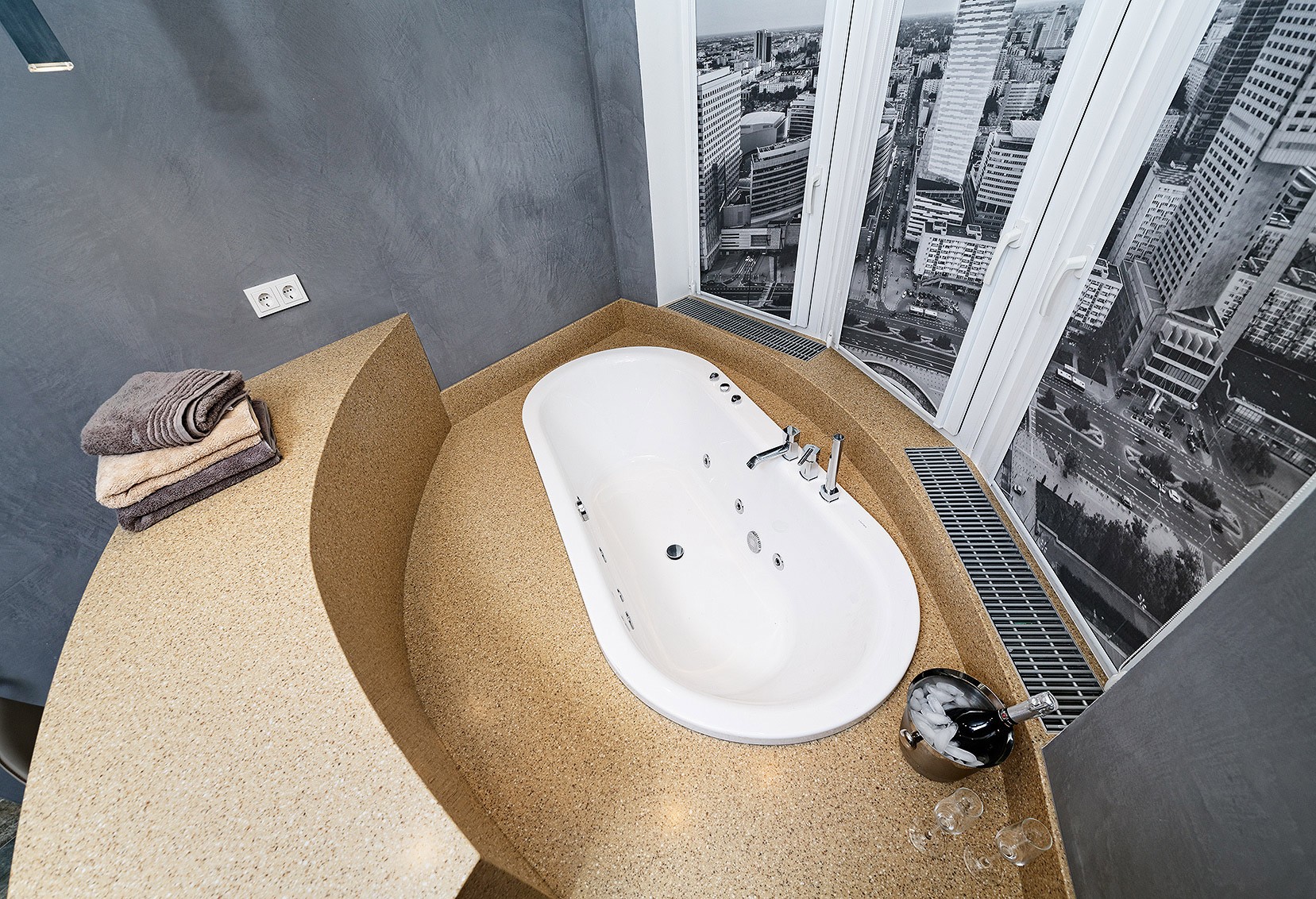 ---